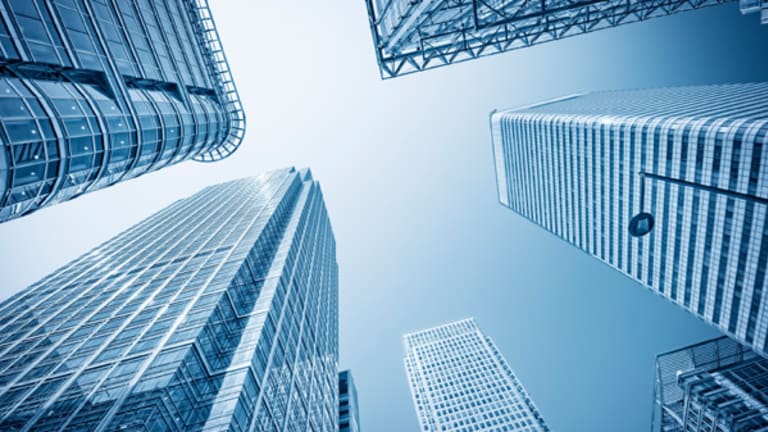 The Big Question in US Airways/AMR Merger: Who Runs It?
Nine months into AMR's bankruptcy, the carrier is talking merger with US Airways but has its own view of who would run a combined carrier.
CHARLOTTE, N.C. (
) -- Nine months after
AMR
undefined
filed for bankruptcy protection amid speculation it would merge with
US Airways
(LCC)
, the primary question appears to be this: Who would run the combined companies?
The possibility of a merger appeared to increase Friday, when AMR and US Airways signed a non-disclosure agreement enabling them to discuss confidential information and prohibiting disclosure to outside parties. US Airways had hesitated to sign such a deal given that it has established relationships with AMR's unions, but apparently decided it needed to play by the rules established by American and its creditors.
American has resisted a merger, but seems to have been dragged, kicking and screaming, into discussions because that is the preference of its creditors committee, which includes its three principal unions. So while the carrier has gradually inched closer to accepting what many consider to be inevitable, it continues to say that it prefers to reorganize first.
Aviation consultant Bob Mann said two of the three most critical issues in a merger have already been decided.
"The usual three major ego issues are the name of the company, where the headquarters will be and who will run it," Mann said. "Two are already done" because early on in his pursuit of American, US Airways CEO Doug Parker said he would retain the name and the Dallas headquarters. Said Mann, "We're down to 'Who's going to run it?"
American filed for bankruptcy protection on Nov. 29, 2011. By then, the filing was expected, just not quite so soon. Talks between the carrier and its pilots unions had broken down "and it became increasingly obvious by September/October that things were not going to work out," said Laura Glading, president of the Association of Professional Flight Attendants, which represents American flight attendants, in an interview. But the thinking in November was that American would use the threat of bankruptcy to negotiate a better deal.
Now, "American needs to merge," Glading said. "We think American is going to be in jeopardy if it manages to emerge (from bankruptcy) as a standalone." Asked why AMR CEO Tom Horton is resisting, she said: "I think he knows they have to merge, but he wants to do it on his own terms. In his heart of hearts, he thinks he is the best man for the job of running it."
In a report Friday, Wolfe Trahan analyst Hunter Keay wrote that "we continue to expect that US Airways and AMR will merge while AMR is in bankruptcy."
Keay noted that if AMR failed to merge, its projected growth would represent "a serious potential threat to the health of the airline industry" because capacity would increase. A combined airline would be more likely to retire older aircraft as it takes delivery of the 545 aircraft that AMR has on order through 2022, not to mention the 400 to 500 aircraft options that AMR also holds.
If a standalone AMR takes all of its scheduled deliveries "while retiring most aircraft that are currently older than ten years, total mainline seat count would increase by a daunting 23% from the current base," Keay wrote. But in a merged airline, with US Airways' retirements also factored in, the combined carrier's seat count would decline by 1%, he said.
Meanwhile, Imperial Capital analyst Bob McAdoo wrote this week that the successful 2005 merger of US Airways and America West indicates that Parker's management team would likely succeed in merging US Airways with American.
However, McAdoo wrote, "public pronouncements by AMR's CEO Tom Horton point to a strong desire to retain control.
"AMR's wariness towards US Airways has more to do with who is controlling the combined entity than disagreement on the merits of merging in the first place," McAdoo wrote. But a deal on AMR's terms is doable, he said, because American and US Airways combined have more than $7.5 billion in cash, enough for American to finance a purchase of US Airways after the bankruptcy concludes.
>To contact the writer of this article, click here:
Ted Reed