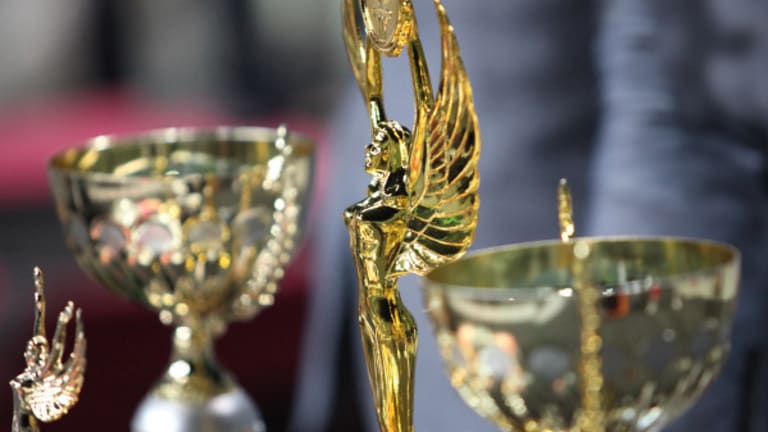 The Best Biopharma CEOs of 2016 Are...
The negative investor sentiment for health care stocks in 2016 presented a particularly challenging environment to accomplish anything well. Each of these CEOs met the challenge and succeeded.
The negative investor sentiment for health care stocks in 2016 presented a particularly challenging environment to accomplish anything well. Each of these CEOs met the challenge and succeeded.
How do you choose a Best Biopharma CEO in a year when everything went straight downhill?
Very carefully. A big net also helps.
I went into this process with low expectations, so color me pleasantly surprised to find a group of biotech and pharma CEOs who truly deserve to be honored this year. The negative investor sentiment for health care stocks in 2016 presented a particularly difficult environment to accomplish anything well. Each of the CEOs below met the challenge and succeeded.
I chose not to pick a winner. Instead, all five of the CEOs will share the "best" honor equally.
Congratulations to them all.
Ken Frazier -- Merck (MRK) - Get Report
You need a combination of smarts and good luck to succeed as a Big Pharma CEO.
Frazier and his Merck scientists were smart to choose a more conservative approach to testing their cancer immunotherapy drug Keytruda in newly diagnosed lung cancer patients. They got lucky on Aug. 5 when Bristol-Myers Squibb (BMY) - Get Report , taking a riskier approach to testing their own competing cancer immunotherapy Opdivo, in the same type of lung cancer patients, suffered a big setback.
In an instant, a commercial opportunity in lung cancer that could reach $8 billion in sales annually landed on Merck's plate. Bristol was shut out.
Merck's stock price rose 10% on the day of Bristol's setback and share are up 18% for the year, the best performance amongst large pharmaceutical companies.
David Hung -- Medivation
In a year that screamed for lots of M&A deals (that never materialized), Medivation CEO David Hung delivered for his shareholders in a big way.
In April, Sanofi (SNY) - Get Report offered $52.50 per share for Medivation. Hung and his Medivation board rejected Sanofi's advances, triggering an auction for the company that led, ultimately, to an accepted offer of $81.50 per share from Pfizer (PFE) - Get Report . Total deal size: $14 billion.
Nicely done, David!
Scott Jackson -- Celator Pharmaceuticals
Last March, tiny Celator Pharma managed to pull off one of the biggest surprises of 2016 when Vyxeos, the company's optimized reformulation of an old chemotherapy regimen, demonstrated improved survival in elderly patients with acute myeloid leukemia. Vyxeos became the new standard of care for these leukemia patients, the first practice-changing result in 40 years.
Two months later, in May, Jazz Pharmaceuticals (JAZZ) - Get Report acquired Celator for $1.5 billion.
Celator was a sub-$2 stock before the positive Vyxeos data were announced. Jazz purchased the company for $30.25 per share.
Ed Kaye -- Sarepta Therapeutics (SRPT) - Get Report
Like the Exondys approval itself, I expect my decision to select Ed Kaye one of the best biotech CEOs of 2016 will spark some arguments. Kaye is a hero to the community of Duchenne muscular dystrophy patients and their families for bucking long odds to secure the approval of Exondys.
But as we know now, the FDA was deeply divided about the Exondys review and approval decision, with some agency officials insisting Sarepta dragged its feet and never did the work needed to prove the drug's benefit.
Sarepta's stock price this year has been equally volatile. The state of the Exondys commercial launch remains a question mark.
Ultimately, Kaye earned his way onto the 2016 Best CEO list because of his steady leadership at a time when Sarepta needed it most. Under Kaye's watch, Sarepta accomplished what most people thought couldn't get done. Exondys is the first drug approved to treat the underlying cause of Duchenne. For that, Kaye deserves a ton of credit.
Mike Morrissey -- Exelixis (EXEL) - Get Report
Stock performance factors big into the deliberations over the makeup of the Best CEO list. Make money for shareholders and you're a contender. That's what Mike Morrissey did for Exelixis shareholders this year, better than any other CEO of a revenue-producing (from an approved drug) biotech company.
Exelixis shares tripled in value in 2016. That's an astonishing performance in a year when biotech stocks were so out of favor with investors.
Under Morrissey's leadership, Exelixis secured U.S. and European approval for the kidney cancer drug Cabometyx in 2016. Conventional wisdom labeled Cabometyx just another tyrosine kinase inhibitor that wouldn't perform well against Opdivo, the shiny new immunotherapy toy marketed by Bristol. Well, as we learned often this year, conventional wisdom can be wrong! The Cabometyx commercial launch has exceeded expectations.
Adam Feuerstein writes regularly for TheStreet. In keeping with company editorial policy, he doesn't own or short individual stocks, although he owns stock in TheStreet. He also doesn't invest in hedge funds or other private investment partnerships. Feuerstein appreciates your feedback; click here to send him an email.