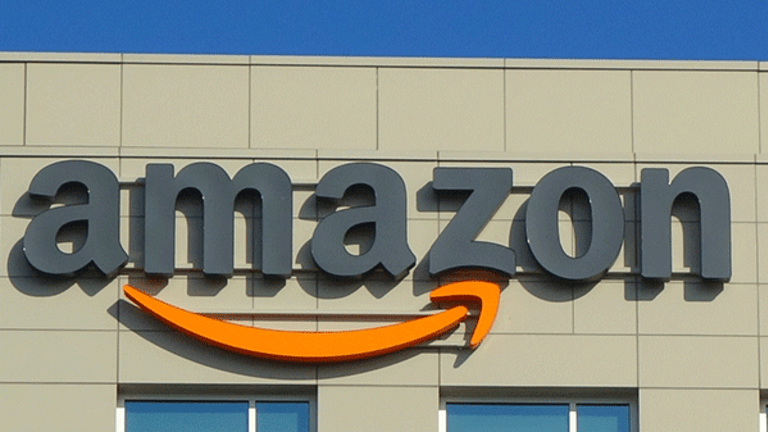 Publish date:
The Amazon Effect Extends to Payments Industry With Vantiv-Worldpay Deal
The deal allows Vantiv to diversify its revenue base.
The deal allows Vantiv to diversify its revenue base.
The disruptive effect Amazon.com Inc. (AMZN) - Get Report is having on the business world extends beyond just brick-and-mortar retailers. 
Vantiv Inc.'s (VNTV) $12 billion purchase of top U.K. payments processor Worldpay Group plc shows the impact that the e-commerce giant is also having on the payments industry. 
Editor's note: This article was originally published by The Deal, a sister publication of TheStreet that offers sophisticated insight and analysis on all types of deals, from inception to integration. Click here for a free trial.
Vantiv is one of the largest U.S. merchant acquirers, which allow businesses to accept credit card and debt card payments. Clients include 11 of the top 25 national retailers. London-based Worldpay processes payments from Asia to Europe and North America, and would lessen Vantiv's reliance on the U.S.
"The deal allows the company to diversify its revenue base and that's a big deal," Wedbush Securities Inc analyst Moshe Katri said. The combined companies would generate $3.2 billion in revenue by processing $1.5 trillion worth of payments in 146 countries per year.
"[Vantiv has] seen a slowdown in their national merchants retailer crowd in terms of transaction volumes; that's a function of the Amazon effect that's impacting brick-and-mortars," he said. "On top of that, last quarter we've seen Amazon acquiring Whole Foods. For Vantiv, 30% of their volumes are generated from supermarket chains."
Payments companies have used M&A to diversify the client base, geographic reach or technology. 
PayPal Holdings Inc. (PYPL) - Get Report acquired Tio Networks Corp. for $230 million to gain its bill-paying platform. Global Payments Inc. (GPN) - Get Report spent $4.7 billion for Heartland Payments System Inc. last year to expand its presence in small and mid-sized businesses and improve its payment technology. And Total System Services Inc. (TSYS) bought TransFirst for $2.35 billion last year to expand into small and mid-sized businesses and integrated payments services that incorporate payments data into accounting and other systems.
First Data Corp. (FDC) - Get Report  could look to make acquisitions, though the $18 billion in long-term debt on its balance sheet could hamper its ability to spend.
Atlanta-based First Data has high exposure to national merchants in the U.S., Katri explained. It would benefit by acquiring a business providing small and medium businesses and integrated payments.
"During the past four or five years, retailers went through a pretty aggressive infrastructure upgrade cycle," Katri said, as they looked to address security and compliance requirements. "On top of that, the merchant processors pitched this notion of integrated payments."
National merchants are about 90% through this upgrade cycle, Katri added, while small and mid-sized businesses are only about 40% done, providing a substantial growth opportunity. "The upgrade cycle is providing room for share shift and share gains," Katri said.
First Data could pursue Dutch payments processor Adyen NV, which has backing from General Atlantic, Singaporean sovereign wealth fund Temasek, Index Ventures and Felicis Ventures, Katri suggested.
Vantiv and Worldpay expect to close their deal early next year.
More of What's Trending on TheStreet: