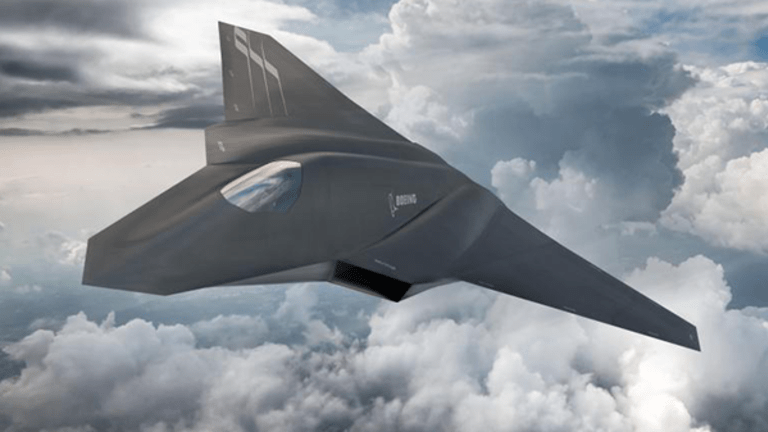 The Air Force is Replacing F-22 Raptors With This New Stealth Fighter
It won't take flight until sometime in the 2030s.
The Air Force's new "Penetrating Counter Air" fighter jet won't replace F-22 Raptors in the skies until sometime in the 2030s, but the Air Force is already finalizing technology requirements for the plane, according to Popular Mechanics.
The sixth-generation fighter will take on entirely new foes current Raptors can't, like Russian weapons such as the S-400 air defense missile system and the Su-57 fighter. Air Combat Commander General Mike Holmes said F-22s and F-35s are continually upgraded, but it's time for an overhaul.
This is the first time the U.S. will design a clean-sheet fighter in 20 years. The PCA will emphasize range to better escort B-2 and B-21 bombers over Russia and the Asia Pacific region. It will also lose the vertical tail fins that are standard on many military planes so it can be stealthier.
The Air Force requested $294.7 million in fiscal 2018 for continued PCA technology studies and funding to nail down specifications for the new fighter jet.
More of What's Trending on TheStreet: