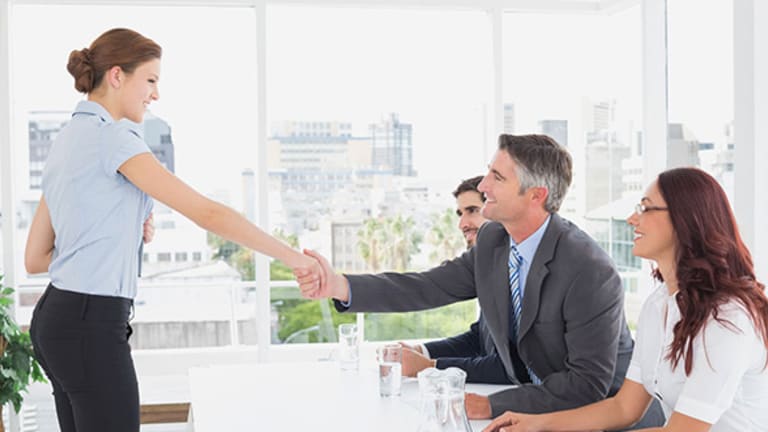 The 50 Best Small And Medium Companies to Work For
Working for a small or medium company (SMB) can certainly have its advantages. Here's where to look.
Working for a small or medium company (SMB) can certainly have its advantages, like providing employees with an opportunity to impact growth directly and often times, offering up perks like catered lunches or a great work-life balance. But according to Glassdoor's annual list of the best SMBs to work for, some smaller companies are truly outshining others when it comes to employee satisfaction.
Glassdoor recently named Greenhouse Software, a technology firm headquartered in New York City that provides recruiting software as a service, the best SMB to work for in 2017. Employees say the team is comprised of a unique workforce that respects individuality, has a family-oriented culture and encourages growth.

One employee said, "the people are the bottom line of the company, and I definitely feel that here every single day." Several employees mentioned that Greenhouse Software encourages people to be themselves at work and leverages that to create a more effective company. Some individuals also emphasized that there's a high level of trust between company and employees. Here's a sneak peek at what it's like to work there.
Other companies in the top five best SMBs to work for include Illuminate Education, Entelo, SailPoint Technologies and SeatGeek. Common themes among some of the top companies: a smart team, transparency and a good balance between the hard grind that often comes with working for a start-up and enjoyable times. Surprisingly, all five top companies this year were newcomers to the list.
Last year's winner Madwire, a marketing firm based in Loveland, Colo., slipped to No. 27 this year.
The survey was based on anonymous employee reviews submitted through the site over the past 12 months. All companies on the list were required to receive at least 25 employee reviews. Factors such as salary, benefits, work-life balance, senior management and workplace culture were taken into consideration. Employees were also asked to comment on whether they'd recommend the company to a friend and to predict the company's performance over the next six months.
Here's a closer look at this year's best SMBs to work for: