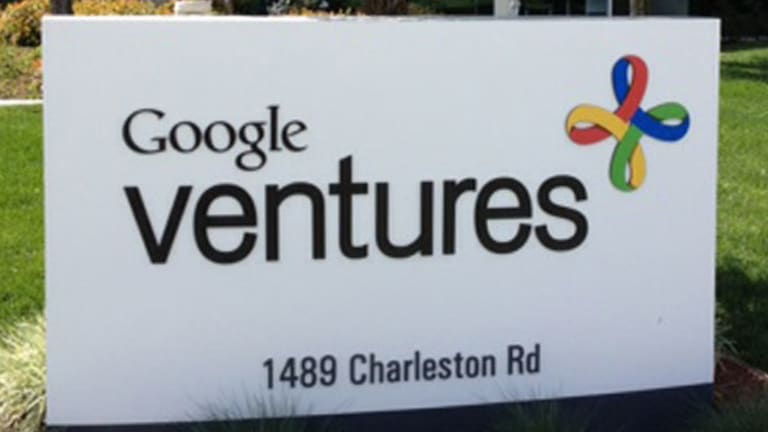 The 10 Biggest Venture Capital-Backed IPOs of the Past Decade
Some venture-backed private companies have been taking their sweet time to IPO lately, but with the recent market roller coaster, will they now rush toward an exit?
NEW YORK (TheStreet) -- Some venture-backed private companies have been taking their sweet time to going public lately, but with the recent market roller coaster, will they now rush toward an exit?
Onlookers have marveled for months at the eye-popping valuations coming out of the venture capital industry. According to The Wall Street Journal, there are currently 115 venture capital-backed private companies valued at more than $1 billion, including ride sharing app operator Uber, which is valued at more than $50 billion, and travel booking platform Airbnb, worth over $25 billion. According to data from Preqin, a provider of data and intelligence on alternative assets, there have been a total of 1,066 venture capital-backed initial public offerings since 2007, valued at an aggregate $148.3 billion. In 2015 already, there have been 123 such IPOs totaling $9.5 billion.
Many of these so-called "unicorns" have been in no rush to IPO, instead raising money via funding round after funding round. But given Monday's market correction and the uncertainty ahead, venture capital firms and the companies they've invested in may wish they'd expedited the process.
"I think the unicorns will be culled," said Kathleen Smith, Principal at IPO exchange-traded fund manager Renaissance Capital.
Markets were rocked this week, with the Dow Jones Industrial Average falling nearly 600 points on what some instantly dubbed "Black Monday." In light of the rising concerns over China, low oil prices and weak global growth, investors have dampened share prices for former unicorns, like Alibaba (BABA) - Get Alibaba Group Holding Ltd. Sponsored ADR Report and Twitter (TWTR) - Get Twitter, Inc. Report, which this week dipped below their IPO prices.
"This will have consequences for venture and private-equity valuations, and their ability to tap into the IPO market at any premium valuation," Smith said. "They'll probably have to revalue their portfolios, even though they are illiquid, they have to be revalued because the public companies are all being revalued."
Some companies will try to go public soon, many of which probably should have already done so already. Others will try to wait for the numbers to get better -- and not everyone will survive the lull.
"I cannot imagine any single venture investor that is not talking to their companies now about what happens if they can't get funding over the next year," said Smith. "It's going to change the whole equation of that whole idea of 'we can wait to go public.'"
As to what will happen in the weeks and months to come, time will tell. In the meantime, here is a look at the 10 biggest VC-backed IPOs to take place over the past eight years.
Alibaba
Chinese e-commerce giant Alibaba went public in September 2014. Its $25 billion offering was the largest global IPO ever.
Founded in 1999 by Jack Ma, Alibaba received the backing of more than a dozen VC firms over the years, including China Development Bank Capital, DST Global, Mosaic Ventures, Temasek Holdings and Tiger Global Management. Tech company Yahoo! (YHOO) also invested in the company and sold off a portion of its stock in the IPO, bringing in $9.4 billion.
In a letter to potential investors prior to the IPO, Ma outlined his vision for the company.
"Alibaba is a values-based company driven by our mission 'to make it easy to do business anywhere,'" he wrote. "Our proposition is simple: we want to help small businesses grow by solving their problems through Internet technology."
Alibaba was originally priced at $68, and the stock climbed as high as $120, before recently changing hands around $65.
Preqin noted that Alibaba has actually celebrated two IPOs in its history, the first being the IPO of subsidiary Alibaba.com in Hong Kong in 2007. The firm raised HK$1.16 billion (approximately $1.5 billion) at the time.
Alibaba Group reacquired Alibaba.com in 2012 before taking the entire entity public again in 2014.
Facebook
Social media giant Facebook (FB) - Get Facebook, Inc. Class A Report held its highly-anticipated initial public offering in May 2012. It hit the Nasdaq at $38 per share and raised $16 billion.
In a letter written ahead of the IPO, CEO Mark Zuckerberg warned potential investors that Facebook was not originally created to be a company. "It was built to accomplish a social mission -- to make the world more open and connected," he wrote. "Simply put: we don't build services to make money; we make money to build better services."
He also wrote that Facebook was going public for its employees and investors. "We made a commitment to them when we gave them equity that we'd work hard to make it worth a lot of money and make it liquid, and this IPO is fulfilling our commitment," he wrote.
Facebook's pre-IPO backers included Accel Partners, Founders Fund, Goldman Sachs (GS) - Get Goldman Sachs Group, Inc. (GS) Report, Rocket Internet and DST Global.
Shares tumbled out of the gate and in the first months of trading dipped to less than $18 per share. The stock has since rebounded, climbing as high as nearly $100.
Twitter
Staying true to fashion, Twitterannounced the pricing of its IPO in a tweet.
And even though it broke the news via social media, it still had to include the legal disclaimers that are par for the course in initial public offerings. "This Tweet shall not constitute an offer to sell or the solicitation of an offer to buy," the company wrote.
Twitter raised $1.82 billion through the offering of 70 million shares priced at $26. The venture capital investors who put in money prior to the IPO included Insight Venture Partners, Union Square Partners and Bezos Expeditions.
The stock soared more than 70% on its first day of trading.
JD.com
Chinese e-commerce platform JD.com (JD) - Get JD.com, Inc. (JD) Report hit the public market in May 2014. The company raised $1.78 billion by offering more than 93 million American Depositary Shares initially priced at $19.
The JD.com IPO heightened expectations for the impending Alibaba offering, which at the time was just few months away. It was also reportedly 15 times oversubscribed ahead of its debut.
Venture backers Bull Capital Partners, Sequoia Capital, Tiger Global Management and, interestingly, Wal-Mart (WMT) - Get Walmart Inc. Report were among those who made money off of the JD.com IPO. Founder and CEO Richard Liu also got a boost and according to Bloomberg saw his net worth surge to $6.1 billion following the transaction.
Zynga
Zynga (ZNGA) - Get Zynga Inc. Class A Report, the social game maker behind Facebook hit FarmVille, was launched in 2007 and went public in December 2011. It raised $1 billion through the sale of stock originally priced at $10 a share.
The company's venture investors included Avalon Ventures, Institutional Venture Partners, Kleiner Perkins Caufield & Byers and Andreessen Horowitz.
Zynga's public offering proved a bit messy, especially as its share price declined and hit less than $3. In March 2015, investors filed a lawsuit accusing the game company of defrauding shareholders about its prospects before and after its IPO. In August, it reached a $23 million settlement to end the litigation.
VMware
Virtualization infrastructure solutions provider VMware (VMW) - Get VMware, Inc. Class A Report raised $957 million in its August 2007 IPO. It sold 33 million shares at $29.
The company, which was founded in 1998, was acquired by EMC (EMC) in 2004. Three years later, EMC decided to sell 10% of VMware in an initial public offering and, ahead of that, also sold off portions to Cisco Systems and Intel Capital as well.
Cisco (CSCO) - Get Cisco Systems, Inc. Reportpurchased $150 million of VMware Class A shares in July 2007, giving it a 1.6% stake in the company. The same month, Intel (INTC) - Get Intel Corporation (INTC) Reportspent $218.5 million its own Class A shares, which translated to a 2.5% stake post-IPO.
MobilEye
MobilEye (MBLY) raised $890 million in its August 2014 initial public offering -- the largest Israeli IPO in the U.S. in history. The company and existing shareholders sold 35.6 million shares for $25 apiece.
The company, which creates software that anticipates potential vehicle collisions and helps prevent them, is headquartered in the Netherlands and houses the world's largest machine vision development center in Israel. It was founded in 1999 and received its first investment in 2003 -- backers include BlackRock Capital Partners, Enterprise Rent-A-Car and Wellington Management.
Giant Interactive Group

Chinese online game developer Giant Interactive Group was public for about seven years.
The company held an IPO October 2007, where it raised $886.6 million by offering about 57.2 million shares for $15.50. Prior to going public, Giant Interactive had received an investment from SIG Asia Investment.
In March 2014, the company was taken private again in a $3 billion buyout. According to the New York Times, the transaction was the second-biggest "take-private" deal for a Chinese company.
Lending Club
Lending Club hit the New York Stock Exchange in December 2014. It initially planned to raise $865.5 million by offering shares at $15, but eventually, its IPO hit the $1 billion mark when underwriters exercised their full option to purchase 8.7 million shares.
CEO Renaud Laplanche spoke with CNBC on the heels of the peer-to-peer lending platform's market debut. "What we focus on is really building the company for the next decade," he said. "We think we have the opportunity to transform the entire banking system, making it more transparent, more cost efficient, more consumer friendly."
Lending Club was founded in 2006 and picked up its first investment in 2007. Its pre-public backers include BlackRock, SVB Capital and Wellington Management.
Must Read:
Zalando
German online retailer Zalando raised €605 million (about $768 million) in its October 2014 IPO on the Frankfurt Stock Exchange. It was initially priced at €21.50 (about $27.28) per share.
According to Forbes, the move marked the biggest German tech public offering since the 2000 listing of Deutsche Telekom.
Zalando was founded in 2008 and was developed under the wing of Rocket Internet, a Berlin-based company run by brothers Oliver, Marc and Alexander Samwer that has developed a reputation for copycatting tech companies in global markets.
Over the years, Zalando picked up investments not only from Rocket but also from HV Holtzbrinck Ventures Adviser and DST Global, among others. Swedish investment company Kinnevik had a reported 36% stake in Zalando pre-IPO and did not sell any shares in the offering.
This article is commentary by an independent contributor. At the time of publication, the author held no positions in the stocks mentioned.