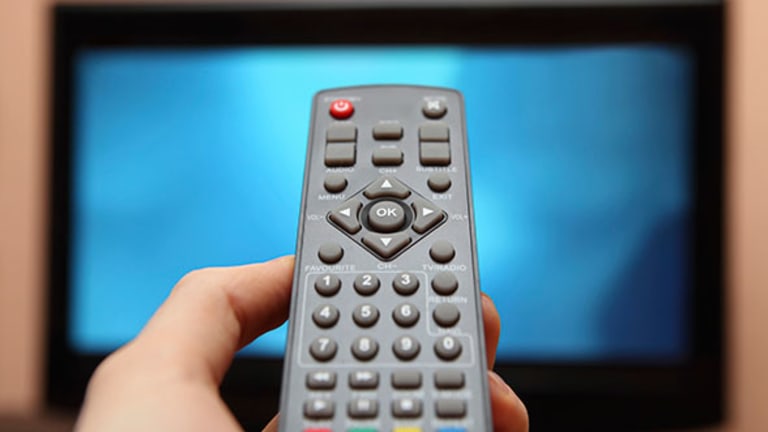 The 10 Best TVs for Under $1,000
No matter the TV and features you wind up with, it's important to always keep picture quality at the heart of your search.
There was a time when the TV was a large, clunky piece of furniture, with a price tag to match its size. Now, like most electronics, television sets are thinner, lighter and better than ever, with a cost to satisfy almost every budget-friendly diet.
It's very possible to get a TV set with an amazing picture for less than $1,000 - sometimes for much less.
One of the biggest considerations is whether or not you'll want a 4K, or ultra-high definition, TV. While 4K TVs offer incredible resolution, about four times the resolution of standard 1080 HD TVs, the available content in that format is currently lacking. There are some TV shows and movies on Netflix and Amazon Video you can stream in 4K, but for the majority of programming, a TV with a resolution of 1080p should be your go-to choice. There's no word on when - or even if - 4K content will catch on and become widely available, so a 1080p TV should hold you in good stead for a few years.
That being said, if you want to future-proof your TV, then go with a 4K option. While you won't find much to watch right now, ultra HD TVs also offer something called upscaling, which converts a standard signal into a 4K image. While some experts say this doesn't necessarily provide better picture quality, there are those who notice a significant improvement.
No matter the TV and features you wind up with, it's important to always keep picture quality at the heart of your search because, after all, picture is what sets a good TV apart from a subpar one.
We've narrowed the search down to ten of the latest and greatest TVs under $1,000, so you can rest assured you'll be getting the highest picture quality for the money you spend.
At 55 inches, this 4K TV features five HDMI ports so you can stream to your heart's content. That provides ports for you Amazon Fire, Apple TV, or Roku, as well as your DVD and Blu-ray players. You won't necessarily need those, however, because this VIZIO is jam-packed with smart TV technology with built in WiFi. The M55-C2 wraps up the best of all features in one, the 55" TV that's currently selling for $849. TVs in the VIZIO M class are consistently rated among the best in their class, so you'd be safe purchasing any TV in this line, including the 43-inch M43-C1 for only $529.90.
At $999, the VIZIO E65-C3 bumps right up against the upper limits of the spending limit, but it gets you a serious TV. This 65-incher gets rave reviews for its picture quality. Though it doesn't sport the 4k features of the M-series model, if you have a large room, the size of this beauty more than makes up for it. Like the M -series, all E-series TVs are highly regarded, so if this model is too pricey, you'd be fine with the 50-inch model for $528, or the 32-inch version for just $228.
Many TVs are going "smart," coming with built-in WiFi and preloaded apps that let you access services like Hulu, Netflix, Pandora, YouTube and more. However, some smart TVs have confusing interfaces, slow load times and lack consistent updates, leaving users to hook up a streaming box like Roku to access certain features. This TV, however, eliminates that need, as it has the Roku software built right in. That means you can get streaming programming right at your fingertips with one remote control, a simple-to-use interface and lots of updates. So if having a great all-in-one TV that gets good marks for its picture quality is high on your list, go with this model. The price is amazing, too: this is a 32-incher that retails for $179.99. You can also get a 40-inch model for $299 and a 50-inch version for $439.99.
This Samsung, which retails for $747.99 and the UN55J6300, which sells for $997.99, are 55-inch HD TVs with 1080p resolution. The J6200 is a better bet because it provides the same screen as the more expensive model for $150 less. However, this sacrifices the two extra HDMI ports and a full web browser that the J6300 features, but surfing the 'Net on TV' isn't yet a great experience, so it's not a real loss.
The debate continues over whether or not curved TVs enhance viewing experience, so we recommend scoping one out in person if the opportunity arises. Curved TVs are designed to offer a more immersive experience. Some say they do just that, while others contend that it's a gimmick. If you fall into the first camp, this 40-inch Samsung modeloffers a curved screen and 4K resolution for the reasonable price of just $897.99. Stepping up to the 48-inch model will put you just over the $1,000 mark at $1047.99.
This 55-inch TV gets good marks for its picture quality, so it would make the top ten even without its stand-out special feature: 3D capability. Although 3D TVs have yet to catch on as mainstream electronics, some DVDs and special 3D content channels, through a few providers, including DIRECTV, are available. Just be aware that to use this TV's 3D abilities, you'll need to buy a third-party pair of goggles like these. You might also want an upgraded remote for this set, as users say it makes surfing the Android app screens much easier. Or you could just use the Sony app on your smartphone. Still, the whole package comes in under the $1,000 mark for a good-looking TV with some fun features.
This LG is a big TV with a correspondingly large price tag ($997.99), but you'll save in the long run due to the TV's ENERGY STAR's "Most Efficient" award in 2015. Overall, TVs don't use too much power, but it's good to know that when you're enjoying a plus-size TV like this one, you won't have to turn off the air conditioning. This TV also gets good marks for having deep, dark blacks - a true hallmark of a good set - as well as the versatility to enjoy it in a bright room thanks to its matte coating. If this one is too pricey or too big for your needs, the 55-inch version runs $697.99 and the 50-incher comes in at $597.99.
Another model from LG, the 49UF7600, is a 4K 49-inch TV for $897.99. This TV comes with LG's unique Magic Remote, which enhances the TV operation experience. It's an improvement over more cumbersome remotes such as those that come with Sony TVs. Pointing the Magic Remote at the screen presents a pointer you can move around and click, just like using a mouse. It can also respond to voice controls, which makes searching for apps and shows a breeze. A 43-inch version of this TV is also available for a cool $697.99.
Sony is well known for having an image that most accurately reproduces reality, so if you like that look - instead of extra-vivid colors that may appear unrealistic - consider a Sony. The smart TV functionality on this set runs on Google's Android platform, so anyone with an Android smartphone will feel comfortable using it. The 4K 49-inch XBR49X830C model retails for $998, with a 43-inch version selling for $798.
This final entry in our lineup is included for sheer value. For $179, you get a well-reviewed 32-inch TV that comes with an Amazon Fire Stick, a device that plugs into the TV's HDMI port and provides scores of streaming services like Netflix, Hulu and Amazon's Video on Demand service. The basic Fire TV Stick retails for $39.99 on its own, so the TV's true cost is closer to $140 - a true bargain. It is important to note, however, that this set only has a resolution of 720p, so it's not in the same class as the other TVs listed here. Still, for a second TV to put in a bedroom or kitchen, it's worth considering.
-- Written by By Michael Franco
Disclosure: TheStreet has advertisers and partnerships; we may get a share of the revenue from your purchase.