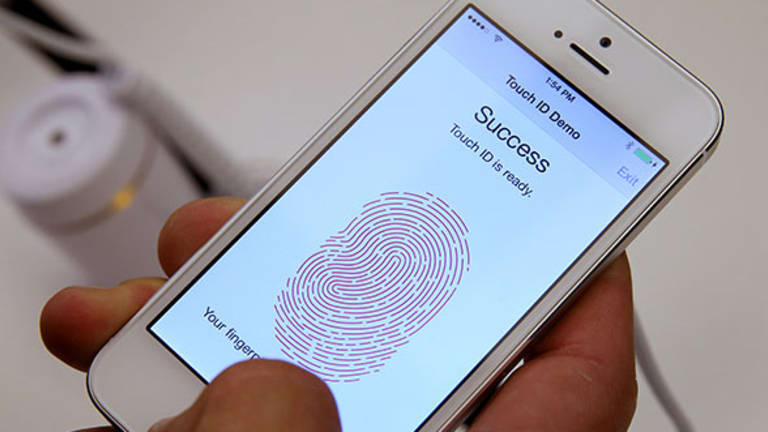 The 10 Best Smartphones of 2015
Our 10 favorite devices from seven different manufacturers and featuring three operating systems.
NEW YORK (TheStreet) -- We've seen some great new smartphones hit the stores in the past few months. New and updated designs from Samsung (SSNLF) , LG, HTC, Asus and even BlackBerry (BBRY) are meant to challenge Apple (AAPL) - Get Report and its iPhone 6 supremacy.
There are some terrific devices out there vying for your attention. They're different in their features, operating systems and the way they handle information, but you could be happy to varying degrees with any of them.
We've chosen what we think are the 10 best smartphones you can buy at this point in 2015.
Apple iPhone 6 and 6 Plus
It took a while for Apple to release larger-screen iPhones, but it was definitely worth the wait.
The iPhone 6 (4.7-inch screen) and the phablet-sized iPhone 6 Plus (5.5-inch display) were instant worldwide successes, and their sales show no signs of slowing. That probably won't change until Apple announces a new iPhone, rumored to be unveiled later this year.
The current phones offer a near-perfect combination of style and performance that few, if any, competing products can match.
Apple's phones are designed to be the most synergistic with Apple computers and tablets, so fans of the Cupertino, Calif.-based company's products will be assured the best iPhone experience.
And, of course, if you are a fan of the new Apple Watch, connecting it to a modern iPhone is a no-brainer.
Samsung Galaxy S6 and S6 edge
Samsung has done a terrific job overhauling its somewhat tired line of smartphones. The new Galaxy S6 and the curvy Galaxy S6 edge are now in the running for the title of "Best Android Phones of the Year So Far."
These phones lack cheap-looking plastic and have fortified glass-and-metal shells, and Samsung used admirable restraint in not loading them up with unnecessary software. All these factors are drawing buyers back to the brand.
Although the Galaxy S6 is a terrific phone, it's curved-screen "edge" stablemate is the model getting most of the attention. It's eye-popping 3-D screen view is very cool. But, you can save $100 by selecting the S6 with the regular screen.
Bottom line: Either model will guarantee you one of the best Android experiences you can find today.

Buy Samsung Galaxy S6 phones on Amazon.
LG G4 and G Flex 2
The two newest phones from LG are winners.
The G4 has a terrific 5.5-inch touchscreen, one of the latest Qualcomm (QCOM) - Get Report Snapdragon processors, a super 16 MP camera with a fast lens and an optional hand-stitched leather back cover.
The G Flex 2 is LG's second-generation curved phone. The entire phone is curved -- not just the outer edges of the display as on Samsung's Galaxy S6 edge. The curved body is so the phone can "flex" a tiny amount when strained, like when you put it in your purse or pocket.
Both LGs tested and performed quite well and can be highly recommended.
HTC One (M9)
Two years ago HTC introduced its first One smartphone to the world. At the time the One (M7) was a revolutionary product. It featured a lightweight metal shell (compared to industry-leading Samsung's all plastic devices) and terrific specs. It showed the world what a modern Android should look like and how it should perform.
Last year's model, the One (M8) improved a number of features such as a better processor and camera. It was still the device that others needed to emulate.
This year's One (M9) continues the evolutionary trend, with more improvements all around. But now, it's biggest problem is that it looks almost exactly the same as its 2013 and 2014 flagship devices, while the others are catching up.
Even though it looks just like past models, the M9 is a wonderful phone, Years of incremental improvements allow HTC to offer a fabulous device at a competitive price.
Nexus 6
Introduced late in 2014, the Nexus 6 is a big phone. Its screen measures just a hair under 6-inches, at 5.95-inches. The device is a handful to hold or to carry around. The curved battery hump on the back adds to the bulky feeling.
The Nexus 6 was designed by Motorola when it was owned by Google, though it's now owned by Lenovo.
The Nexus 6 is still the flagship smartphone in the Nexus line, which consists of bleeding-edge devices meant to highlight Google's latest operating system at the time of its release. The Nexus 6 introduced the world to Android 5.0 Lollipop. Nexus devices run a pure, unadulterated version of the Android operating system. They're always among the first devices to receive OS updates.
Despite it's bulk, Nexus 6 is an amazing phone. Since there are rumors of new, 2015 Nexus phones on the horizon, prices for the 6 are beginning to moderate. It may be the perfect time to check this out.
Asus Zenfone 2
This second-generation Zenfone 2 is the first Asus smartphone to make it to North America.
The phone has killer specs including a quad-core Intel (INTC) - Get Report processor, 4 GB of RAM (the first in the U.S. market), up to 64 GB of storage, superfast Wi-Fi and all the bells and whistles you can want in a modern phone. Accessories include a nifty outer cover with a see-through information window.
Although the Zenfone 2 won't be sold directly by any U.S. carriers, it is currently available from a number of online retailers at amazing noncontract prices: $199 for the model with 2 GB of RAM and 16 GB of storage or $299 for the 4GB/64 GB model.
For the record, we loved the phone (downgrading it only for its rear-facing camera).
BlackBerry Leap
If you're still a BlackBerry fan there's a new model you should know about.
The just-released Leap model features a 5-inch touchscreen and all the latest features BlackBerry offers in its more expensive Passport and Classic models, minus the famous hardware keyboard. The Leap's keyboard is on-screen only -- just like its iPhone and Android competitors.
Otherwise it offers similar internal components with the other current BlackBerry models, which allows BlackBerry to offer the phone at a great price. Leap is a great buy at $275 (noncontract price). For "CrackBerry" addicts, it's a real bargain.
We really appreciated BlackBerry's Hub messaging system and, overall, found this phone to deliver great performance.

Buy the Blackberry Leap on Amazon.
Disclosure: TheStreet has advertisers and partnerships; we may get a share of the revenue from your purchase.
This article is commentary by an independent contributor. At the time of publication, the author held no positions in the stocks mentioned.