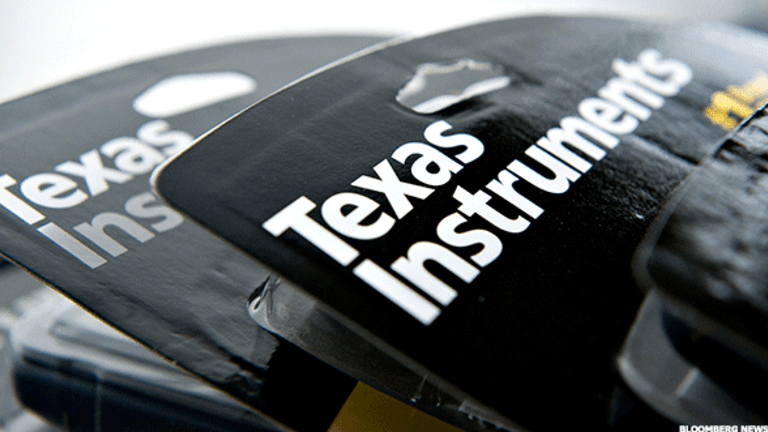 Texas Instruments Tumbles
More downside is likely for Texas Instruments following Monday's trend-line break.
Texas Instruments Inc.  (TXN) - Get Report broke below a key trend-line that links the April/May lows Monday. On Tuesday shares are extending this breakdown and are trading below the April lows with less than an hour to go in the session. With overhead pressure from the June 9 downside reversal growing further losses appear on the way and with it a very low-risk entry opportunity for this A rated stock. 
Back in mid-March TXN began showing signs of upside exhaustion. The stock was able to go on to extend its streak of new monthly highs but further upside was very limited. A pair of ugly downside reversals, one in late April and the second on June 9, gave the three-month sideways pattern a very toppy look. Heading into this week the stock remained above key support but on Monday that key area near $78.00 began to weaken. With the trendline that links the April and May lows now clearly broken patient investors should expect lower entry opportunities soon.
A dip down to TXN's 200-day moving average, which hasn't been tested since February 2016, is likely in the near term. Just below this major support zone is the stock's multi month 2016 highs at $75.20. If TXN can regain its footing here a very low risk entry opportunity will develop. The stock will need to build a very solid base before it can completely repair from the June 9 sell off. 
Long TXN