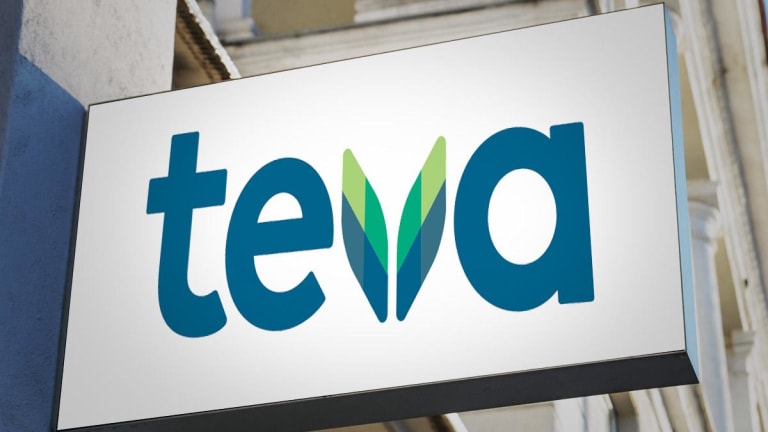 Teva's Generic EpiPen Jr Is Now Available for $300
There has been an EpiPen shortage in the U.S., Europe and Canada, thanks to manufacturing delays at Pfizer.
Shares of Israeli pharmaceutical company Teva Pharmaceutical (TEVA) are rising after the company announced the availability of its FDA-approved generic EpiPen Jr auto-injector at a price of $300 for a two-pack. 
"We're pleased to provide access to Epinephrine Injection (Auto-Injector) in two strengths for patients who may experience life-threatening allergic emergencies," said Brendan O'Grady, EVP and Head of North America Commercial. "We will continue working to ensure availability of both strengths in the U.S. and plan to accelerate production to meet the urgent need for this medicine."
Teva is stepping in amid a shortage of EpiPens in the U.S., Europe and Canada, due to a series of manufacturing delays at EpiPen-maker Pfizer (PFE) , which produces the device at a single plant near St. Louis. 
Mylan (MYL) also produces a generic version of the EpiPen, also priced at about $300 for a two-pack. 
EpiPen's are a life-saving treatment for patients who experience severe allergic reactions. The device has received national attention in recent months, thanks to a spike in the price of the drug. 
When Mylan bought the device from a competitor in 2007, the cost for a two pack was $94, today that has ballooned to more than $700. 
Teva shares are climbing 2% to $6.84 per share Tuesday morning. 
Save 57% With Our Labor Day Sale. Join Jim Cramer's Action Alerts PLUS investment club to become a smarter investor! Click here to sign up!