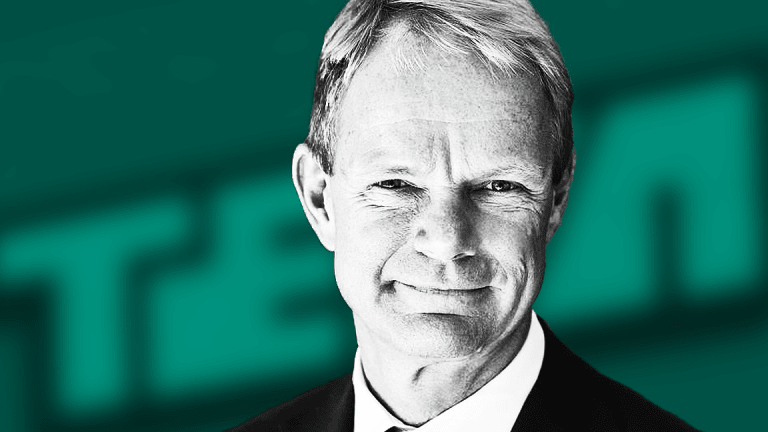 Teva, Generic Drugmakers Reportedly Aiming to Settle U.S. Antitrust Inquiry
One potential resolution: a deferred prosecution agreement, in which the companies would admit to some allegations and pay fines but would not be indicted.
A number of generic drugmakers are aiming to resolve a criminal antitrust probed launched by the U.S. Justice Department, a report said.
One potential resolution would be a deferred prosecution agreement, in which the companies would admit to some of the agency's allegations, pay fines and cooperate with the inquiry but would not be indicted, people familiar with the matter told Bloomberg.
The talks aren't certain to lead to agreements with any or all of the companies, the news service reported. Teva Pharmaceutical (TEVA) - Get Report of Israel and Sun Pharmaceutical of India have been in talks with the justice agency, Bloomberg reported.
Teva told Bloomberg that it was cooperating with the DOJ and would consider resolving the matter if an accord "makes sense for the company," its holders and the patients who rely on the company's products.
On a Nov. 7 call with investors, Teva CEO Kare Schultz said the company hadn't found "any evidence that we were in any way part of any structured collusion or price-fixing, but we remain, of course, in dialogue with the Department of Justice."
Sun Pharma declined to comment to Bloomberg.
U.S. prosecutors claim that the generics makers conspired to maintain the prices of certain widely used medications, Bloomberg reported. This improper effort cost federal health programs billions, lawmakers have said.
The government also has competing goals, Bloomberg noted.
The Donald Trump administration has said it wants to make drugs more affordable and broaden people's access to them. But if a company is convicted in the case, it could be barred from doing business with Medicare and Medicaid. It thus would give government buyers fewer places to buy medicines and could drive up prices.
So a deferred-prosecution agreement might be in order, Bloomberg reported. Such accords have settled disputes with banking and financial-services company HSBC Holdings (HSBC) - Get Report and automaker General Motors (GM) - Get Report , the news service said.