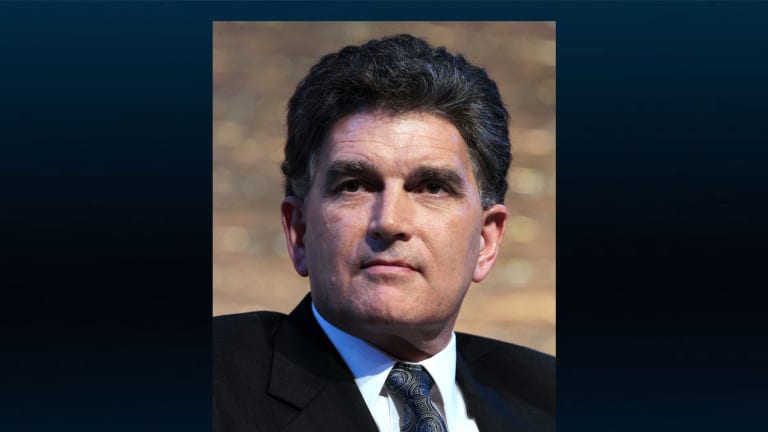 Publish date:
Tesoro Shares Rise on Better-Than-Expected Earnings
Analysts were anticipating a loss of 14 cents a share on revenue of $7.26 billion.
Analysts were anticipating a loss of 14 cents a share on revenue of $7.26 billion.
Shares of Tesoro (TSO)  rose in extended trading Monday after reporting better-than-expected earnings for the fourth quarter.
The San Antonio, Texas-based oil refiner posted net earnings of $78 million, or 66 cents a share. Adjusted for one-time costs, earnings came in at about 20 cents a share, which handily surpassed analysts' estimates calling for a loss of 14 cents a share. Earnings before interest, taxes, depreciation and amortization (EBITDA) came in at $468 million. Revenue of $6.65 billion rose approximately 6% year-over year, but missed forecasts of $7.26 billion.
Refining operating income increased to $43 million for the fourth quarter, compared to $12 million in 2015. Tesoro says total refinery throughput for the quarter was 841 thousand barrels, or 94% utilization.
The logistics segment saw its operating income increase to $123 million, while the marketing income declined to $169 million.
Tesoro CEO Greg Goff said in a statement that the company is well positioned for further growth after "achieving very strong safety and refining availability, delivering annual improvements to operating income and making strategic acquisitions."
In November, the company announced it was acquiring Western Refining (WNR) in a $6.4 billion deal; the transaction is expected to close in the first half of 2017.
"Upon the completed WNR merger, TSO will have reshaped its corporate profile from a mid-sized, West Coast focused refining operator with evenly split cash flow contribution among its three operating segments (TLLP, Marketing, and Refining), to a large-scale, geographically diverse refining operator with increased exposure to refining dedicated cash flows," Jefferies equity analyst Corey Goldman wrote in a Jan. 12 research note.
Goldman said Tesoro's range of refining operations will be extended east to Texas, New Mexico and Minnesota, while its crude supply access will be enhanced into the Permian, San Juan, Bakken basins and Western Canada. The firm rates TSO shares at Buy with a $96 price target.
For the full year, Tesoro reported earnings of $6.04 a share on revenue of $24.58 billion and EBTIDA of $2.4 billion.
"Looking ahead to 2017, we are excited about the potential opportunities that we see from an attractive refining market environment, strong consumer demand for gasoline and numerous strategic initiatives underway to continue to improve operating income," Goff said. Management also anticipates capital expenditures of about $1.2 billion for 2017.
Tesoro will host a conference call with analysts regarding the fourth-quarter and full-year results Tuesday, Feb. 7 at 8:30 a.m. EST.
Employees of TheStreet are restricted from trading individual securities.