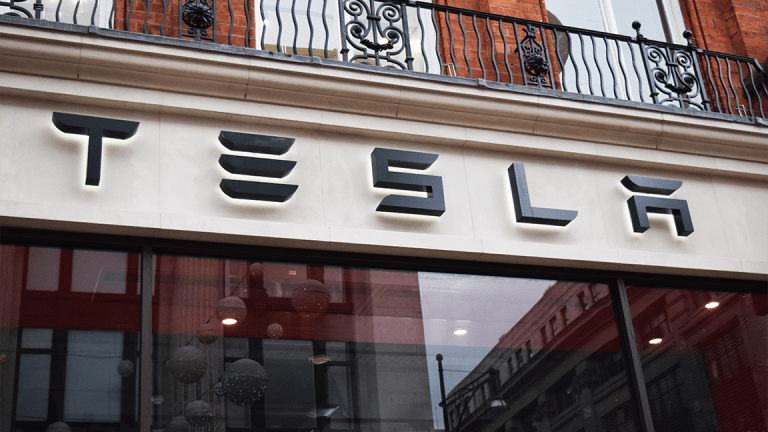 Tesla Agrees to Salary Hike, Job Guarantee Until 2022 for German Workers
The electric automaker has reached an agreement with a workers council in 'pragmatic discussions.'
Tesla Inc. (TSLA) - Get Free Report has come to an agreement with German workers that will increase their salaries and secure their jobs until 2022.
"We have developed our own remuneration structure in very pragmatic discussion," Tesla's German Grohmann Automation unit Works Council member Uwe Herzig told German publication WELT.
Tesla took over the Grohmann Automation unit late last year and has been working to integrate its workers since then. The mechanical engineering unit manufactures specialty production supplies, including those for the new medium-class Model 3 car.
The new salary structure will see German workers at the metal and electrical unit paid roughly 30% more than they were previously. The agreement will be enacted retrospectively from Oct. 1.
Tesla agreed initially in April to five-year job security for the Grohmann workers. The workers had been given share packages valued at about 10,000 euros plus an additional bonus of 1,000 euros to go with their April pay. They will now also receive a monthly salary increase of 150 euros.
Tesla shares gained 1.4% on Wednesday.
Don't miss these top stories on TheStreet: