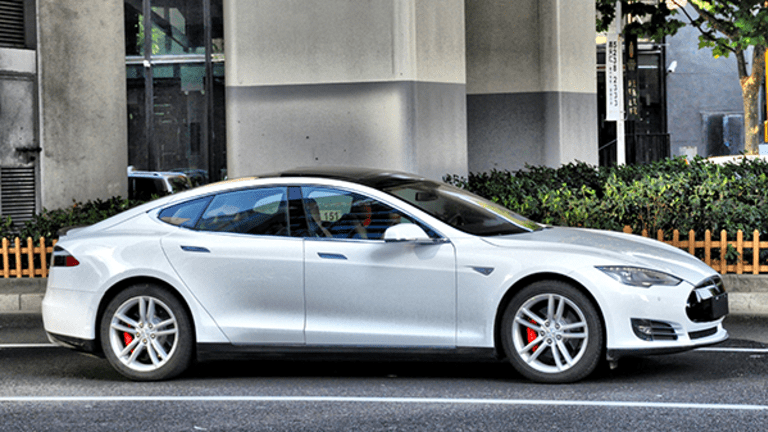 Tesla's Stock Is Hanging Off a Cliff, Jefferies Says
Jefferies is bearish on Tesla for a number of reasons. The investment bank sees the stock coming back down to Earth soon.
Tesla Inc. (TSLA) shares will plummet at least 25% when its production fails to match Wall Street's guidance, Jefferies analyst Phillipe Houchois wrote in a note Tuesday. The firm initiated coverage with an "underperform" rating and a $280 price target.
"Given capital intensity, we don't think DCF can justify the current valuation, let alone upside," Houchois wrote. "We appreciate the growth upside from a brand whose reach goes well beyond auto markets and that valuing Tesla today assumes some form of 'steady-state' that is unlikely to happen anytime soon."
The firm estimates that the company will have gross margins of 26% by 2021, which will be insufficient to generate returns due to low ion battery margins. 
Additionally, the competitive edge that the company currently enjoys will erode over the next 3 to 5 years as rivals become more viable in the electric vehicle space. 
Tesla stock traded up 0.3% to $376.16 midday Wednesday.
Watch: Tesla's Elon Musk Is All Jokes as The Model 3 Accelerates Into 'Production Hell'
Don't miss these top stories on TheStreet: