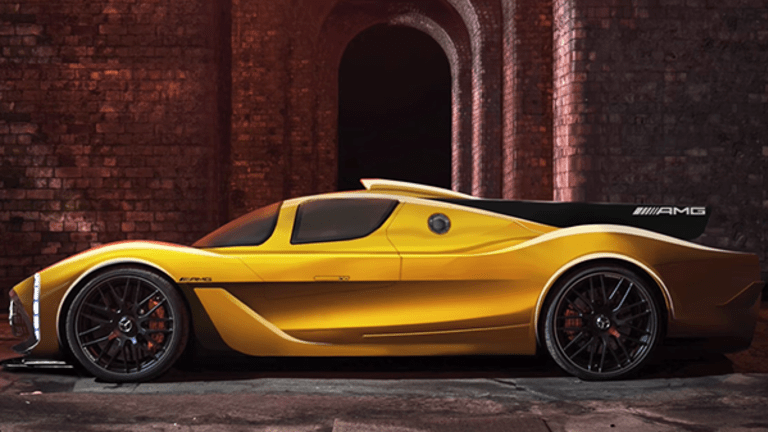 Tesla Should Applaud This Extreme 1,100 Horsepower Hybrid Mercedes Coming Very Soon
What an engineering marvel.
Even Tesla's (TSLA) - Get Tesla Inc Report Elon Musk should be impressed by a new Mercedes-Benz hypercar coming to market soon. 
Mercedes revealed over the weekend that its Project One hybrid hypercar will have a turbocharged 1.6 litre V6 engine (see video below). The combustion portion of the vehicle will pump out 748 horsepower, while the car's four electric motors will assist with an additional 408 horsepower. Power will go to all four wheels, with the front axle being driven by electric motors.
The luxury car maker stopped compiling a list of potential U.S. Project One buyers on March 17, according to Road & Track. Only about 275 will be built.
The Project One could cost close to $2.4 million when first deliveries begin in mid-2018. Mercedes plans to unveil the full car at the Frankfurt Motor Show this September.
For what a rich car freak would be getting in the Project One, however, the price is understandable.
Click here for the latest business headlines.
Editor's Pick: Originally published May 31.
Don't miss these stories and videos:
22 Large Retailers Besides J.C. Penney Are Closing Waves of Stores
Here's What Dunkin' Donuts CEO Had to Say About Doughnut Eating in America