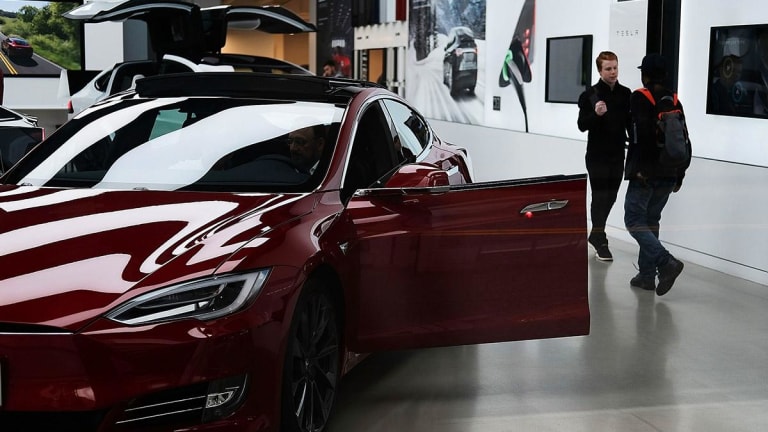 Tesla Shares Jump in Late Trade on Report of Board Plan to Meet With Bankers
Shares of electric vehicle maker jump after report board will meet with bankers on privatization proposal.
The saga continues. 
Shares of Tesla (TSLA) - Get Report jumped in late trading Thursday on reports the electric vehicle maker's board will meet with bankers next week.
The stock, which fell sharply during the regular session, gained more than 2% after CNBC reported the board will meet with bankers and ask CEO Elon Musk to recuse himself from the discussions, citing unnamed sources.
Tesla shares had given back all of their gains since Musk tweeted Tuesday that he was considerting taking the company private at $420 a share.
Musk's actions are reportedly under review by the Securities and Exchange Commission as well.
Tesla faces large debt payments over the next year even as it spends heavily to boost production of its Model 3 electric vehicle.
More on Tesla's future from TheStreet here.