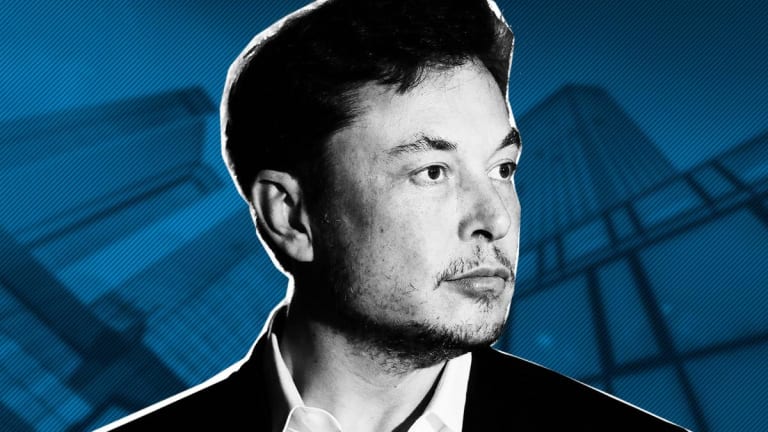 Musk Says He Shouldn't Be Held in Contempt For February Tesla Tweets
Tesla CEO Elon Musk argues in court filing that he shouldn't be held in contempt for a Feb. 19 tweet that misstated, then corrected Tesla's production projections, according to a response filed by Musk's attorneys.
Tesla (TSLA) - Get Tesla Inc Report CEO Elon Musk argued in a court filing late Monday that he didn't violate his settlement with the SEC and shouldn't be held in contempt for a questionable February tweet. 
In a filing with a Federal court in New York, Musk argued that the Feb. 19 tweet "only repeated publicly-disclosed information, and was a reflection of my pride in Tesla's success and its future. I did not believe that it contained, or reasonably could contain, any information material to Tesla or its shareholders."
On Feb. 19, Musk tweeted "Tesla made 0 cars in 2011, but will make around 500k in 2019." Several hours later he tweeted again, saying "Meant to say annualized production rate at end of 2019 probably around 500k, ie 10K cars/week. Deliveries for year still estimated to be about 400k."
The first tweet immediately prompted speculation that Musk might have violated the terms of an earlier settlement with  the SEC over tweets last fall falsely claiming he had funding to take Tesla private at $420 a share.
Under the terms of that September 2018 securities fraud settlement, Musk agreed to step down as Tesla's chairman, pay a $20 million fine and to abide by "controls and procedures to oversee Musk's communications," including his 25-million-follower Twitter account.
In Monday's court filing, Musk said he put out the second tweet on Feb. 19 "out of an abundance of caution and because pundits and others were consistently looking for any reason to criticize me or Tesla."
For Musk and Tesla, the potential stakes of this latest SEC tussle are only heightened.
If Musk were to be held in contempt, there are several possible avenues that a court could pursue, former SEC commissioner Harvey Pitt told TheStreet in late February. Those could include new fines on Musk, a court-appointed communications monitor at Tesla, or even a trial: "A third possibility is for the court to tear up the settlement and set the matter for trial, with an indication that the court is inclined to grant an order permanently barring Mr. Musk from serving as an officer or director of any public company," Pitt said.
Earlier this month, investor Ballie Gifford, which is one of Tesla's largest shareholders, suggested that Musk doesn't need to be CEO for Tesla to succeed: "We wouldn't be against him having a different role," Ballie Gifford's James Anderson told Barron's in an interview.
Musk acknowledged in his court filing Monday that "there is no doubt that I have been a vocal critic of the SEC's approach to protecting shareholders, as I believe that they materially and disproportionately favor short-term over longterm constituencies."
Apart from Musk's SEC battles, Tesla rattled some investors over the past few weeks for a confusing about-face on Tesla retail locations. In late February, the company said that it would be transitioning to online-only sales of its cars, a move that mystified many investors and analysts. On Sunday, however, the company said that it would be keeping "keeping significantly more stores open" but raising vehicle prices by about 3% on average to make up the costs.
"The feedback we're getting from investors is more a sense of alarm," said Cowen & Co's Jeff Osborne. "When you make such a profound decision to go online only, and then do a U-turn two weeks later, that's raising a lot of eyebrows at least from institutional investors."
Tesla shares were up 2.39% on Monday, and are down 8.38% year to date.