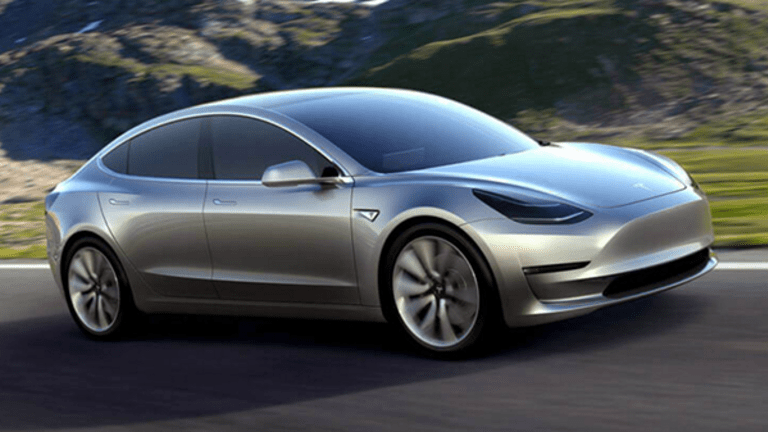 Tesla Scores South Korean Victory
Tesla faced hurdles during its launch in South Korea, however one policy change could put those problems behind.
The South Korean government on Wednesday announced new standards for incentives offered to owners of electric cars, in a decision that could benefit Telsa (TSLA) - Get Tesla Inc Report , Electrek reports.
Since Tesla's launch in South Korea, customers in the country have been dissuaded from purchasing the electric carmaker's models because they don't receive a lucrative electric vehicle incentive offered by the government.
Because Tesla buyers were not granted the up to 26 million won (about $23,000) incentive, it negatively weighed on the company's launch in South Korea.
For an electric vehicle driver to receive the incentive, the vehicle must be able to charge in less than 10 hours using a standard outlet, unfairly giving vehicles with small battery packs and shorter ranges an advantage.
Wednesday's decision implements rules that support 32 amp level 2 charging and 100 amp DC fast-charging. These incentivize charging standards instead of placing vehicles with larger battery packs at a disadvantage. 
Shares of Tesla were climbing higher during afternoon trading on Wednesday. 
Watch More with TheStreet:
From Catalogs to Catastrophe: A Sears Timeline