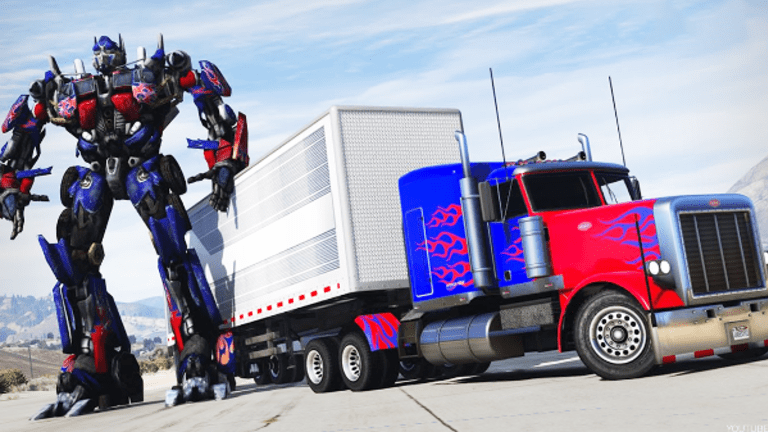 Tesla's New Semi Truck Ultimately Matters a Lot Less Than the Model 3
Battery costs and weight, among other factors, could limit the addressable market for Tesla's trucks.
By almost any standard, Tesla Inc. (TSLA) - Get Free Report is riding high right now (pardon the pun). Its shares are up 76% on the year, the late-July unveiling of its Model 3 sedan lived up to expectations and for now its giant Model 3 production ramp appears to be going as planned. As an added bonus, Tesla is still seeing growing demand for its costly Model S sedans and Model X crossovers.
All of that might be creating some irrational exuberance over Tesla's plans to enter the freight truck market. The company can be trusted to launch a product that stands out from the crowd, but that could be true in both good and bad ways.
On Sept. 13, Elon Musk tweeted that the anticipated unveiling of a Tesla semi truck -- a large tractor that a trailer can be attached to -- is tentatively set for Oct. 26. "Worth seeing the beast in person. It's unreal," he added.
Musk has previously said the truck will reach volume production in 18 to 24 months. Morgan Stanley analysts think the truck could ship in 2020 and will be priced at $100,000 -- that could be conservative, though, given that Frost & Sullivan estimates new tractors sport an average cost of $110,000 to $125,000. Tesla could pitch trucking fleet owners on fuel cost savings, along with operational savings made possible by an Autopilot system -- likely powered by Nvidia Corp.'s (NVDA) - Get Free Report Drive PX autonomous driving platform -- that's able to take over from truck drivers in many highway situations.
But Reuters reported last month that Tesla's truck will only have a range of 200 to 300 miles per charge. Though much better than the 100-mile ranges posted by an electric concept truck shown off by Cummins Inc. (CMI) - Get Free Report and an electric delivery truck that Daimler will soon launch, that's well below the thousand-plus miles many diesel freight trucks can go without refueling, and suggests that Tesla's truck will be best-suited for shorter regional payloads.
That's still a sizable market -- trucking services firm Fleet Complete estimates 30% of U.S. trucking jobs involve trips of 100 to 200 miles -- but only a fraction of the total trucking market. The cost of creating battery packs large enough to handle long-distance payloads remains a hurdle, as does their sheer weight. In a June column, Wired's Eric Adams estimated that a 900-mile truck battery would cost between $290,000 and $450,000 and weigh about 22 tons -- with federal rules preventing trucks from having a total weight above 40 tons, that restricts payload size.
Jim Cramer and the AAP team hold a position in Nvidia for their Action Alerts PLUS Charitable Trust Portfolio. Want to be alerted before Cramer buys or sells NVDA? Learn more now.
More of What's Trending on TheStreet:
The iPhone 8 Might Already Be Completely Irrelevant in Apple's Worst Market
Even for a regional truck that might have, say, a 5-to-7 ton battery, it will likely take much longer to recharge a Tesla truck than it would to refuel a diesel truck to handle a 200-to-300 mile trip. Tesla claims a Supercharger station can provide a Model S -- the 85kWh version has a 1,200-pound battery -- with 170 miles of range in 30 minutes. In the absence of more powerful chargers or a battery-swapping service, Tesla's trucks could take hours to recharge.
Autopilot will undoubtedly be a major selling point for Tesla's truck. But it's worth keeping in mind what it can and can't do in the near-term. Autopilot should make life easier for truckers when on open highways -- Tesla continues to promise the capability for a coast-to-coast Autopilot highway trip by late 2017 or early 2018 -- and might be able to cut down on highway accidents. But it's still likely several years or more away from being able to take over from truck drivers in all situations. And considering the damage a semi truck can do in an accident, regulators will likely err on the side of caution when it comes to signing off on trucks featuring no human behind the wheel.
The limited size of the semi truck market relative to the consumer automobile market also needs to be kept in mind. Deloitte estimates that just 2.52 million commercial trucks were sold last year, with 65% of them (about 1.6 million) consisting of heavy vehicles such as semi trucks (long-range or otherwise). Moreover, only 38% of commercial truck sales were in the "Triad" markets of the U.S., Europe and Japan; 47% were in the BRIC markets of China, India, Russia and Brazil, where Tesla still has much work to do to build its reach, and 15% in other locales.
Deloitte also sees the market growing at a mere 1.3% compound annual rate from 2016 to 2021. Emerging markets sales are expected to grow modestly, but Triad sales are expected to slip as telematics systems and other innovations lead fleets to operate more efficiently.
By comparison, Tesla had 455,000 Model 3 net reservations as of July 28th, and has said it wants to hit a 500,000-vehicle annual production run rate by the end of 2018. On average, analysts expect the company to deliver 576,000 cars in 2019. And the Model Y, a mass-market crossover that will rely heavily on the Model 3's architecture, is due in late 2019 or early 2020.
For the foreseeable future, Tesla's progress in the consumer vehicle market is going to determine its fortunes, particularly whether the company can live up to the high investor hopes baked into its $63 billion valuation. Truck sales will, at most, be icing on the cake.
More of What's Trending on TheStreet:
The iPhone 8 Might Already Be Completely Irrelevant in Apple's Worst Market
Editors' pick: Originally published Sept. 14.