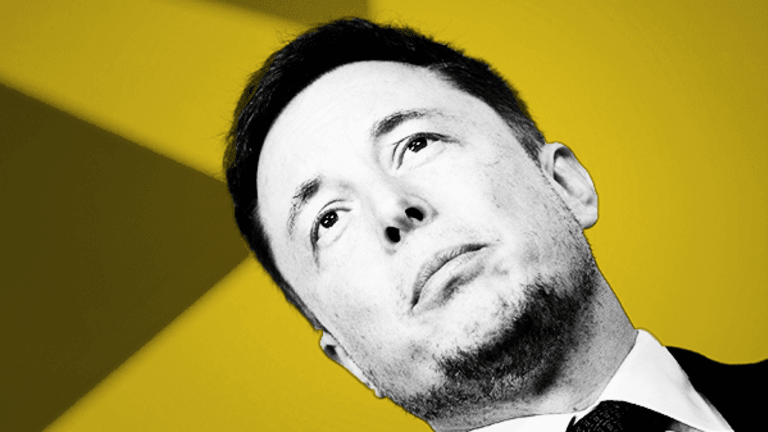 Tesla's Elon Musk Expects World War 3 -- Here's What He Sees as the Cause
Musk is never at a loss for bold predictions. Here is what he just unleashed.
Tesla (TSLA) CEO Elon Musk must really be freaked out by creepy machines. 
What has become the new normal for Musk, the prolific inventor tweeted recently about a future of world war fueled by the rise of artificial intelligence. 
The latest comments come on the heels ones made by Musk last month. 
"If you're not concerned about AI safety, you should be. Vastly more risk than North Korea," Musk tweeted on Aug. 11.
While Musk's comments seem somewhat bombastic, they do shed light on the growing influence of artificial intelligence on humanity.
From Starbucks (SBUX) to IBM (IBM) , the use of artificial intelligence by big companies to alter your behavior is becoming a major thing.
The most recent example is coffee giant Starbucks, as TheStreet recently reported.
And who would have thought North Korea's 19th missile launch is a big deal....
More of What's Trending on TheStreet:
The Stunning Apple iPhone X Screen Will Trigger a Global Problem in This Market