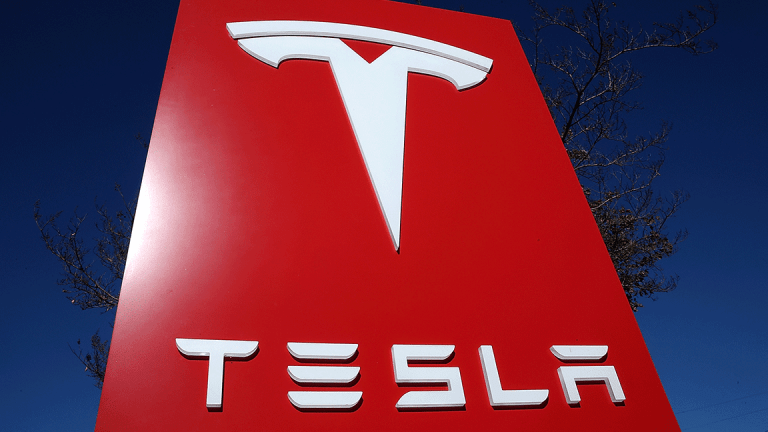 Is Elon Musk's Tweet on Tesla's Capital and Profits Based on Ego or Facts?
Will Tesla need to raise capital this year? Not according to CEO Elon Musk. Tesla will also be profitable and cash-flow positive in the third and fourth quarter too, he says.
Is this some Friday the 13th voodoo?
No -- at least not from me. But according to a tweet from Tesla Inc (TSLA) - Get Tesla Inc. Report CEO Elon Musk, the automaker won't need a capital raise this year. 
His comments came in response to an article from The Economist, which cites Jefferies analysts as saying Tesla will need to raise $2.5 billion to $3 billion in capital this year.
Musk responded with, "The Economist used to be boring, but smart with a wicked dry wit. Now it's just boring (sigh). Tesla will be profitable & cash flow+ in Q3 & Q4, so obv no need to raise money."
Tesla's current situation shows it has $3.5 billion in cash and about $11 billion in debt. In its fiscal fourth quarter, Tesla was able to generate positive operating cash flow, which is a good sign. So one could argue that $2.5 billion to $3 billion in a capital raise is not necessary.
But to say the company will be profitable in the third and fourth quarter seems like a stretch. At least on the surface.
Earlier this month, Tesla revealed that it built 2,020 Model 3 vehicles in the last week of the first quarter. It expects to be building 5,000 units a week near the beginning of July.
Production of the Model 3 is vital to the company's roadmap -- and to Musk's tweet coming to fruition. If not, the automaker will burn too much cash and it will prevent it from generating a positive bottom-line result.
The company also has plenty of expenses heading its way. For starters, its current fleet consisting of the Model S, Model X and Model 3 are not cheap. But there's the continued build out of its Gigafactory, capital expenditures to dump into the upcoming Model Y -- which reports say could begin production in November 2019 -- as well as a desired factory in China.
Throw in the fact that Tesla has already introduced a semi truck and a new model with the Roadster and it seems obvious that capital will be needed.
Musk's tweet about not needing capital either shows unflappable confidence that Tesla will hit its stride when it comes to operations and Model 3 production or complete ignorance of the company's financial state. For the record, many analysts and even a credit agency have all said Tesla will need to raise capital -- it's more a question of when it will do so.
If Tesla can get the Model 3 production running smoothly, though, there's a chance Musk will smear a pie in all his critics' faces.
This article is commentary by an independent contributor. At the time of publication, the author had no positions in the stocks mentioned.