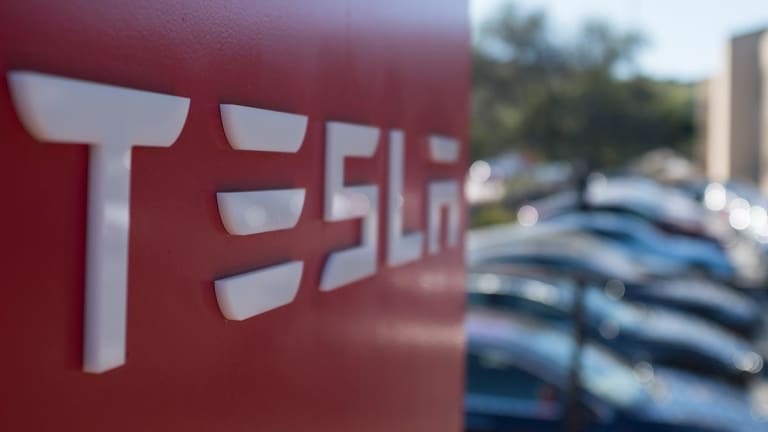 Tesla Names Zachary Kirkhorn as Chief Financial Officer
Zachary Kirkhorn replaces Deepak Ahuja as finance chief of the electric carmaker.
It has taken about six weeks but Tesla (TSLA) - Get Tesla Inc Report  officially has promoted Zachary Kirkhorn to be its new chief financial officer following the retirement of Deepak Ahuja in late January. 
Kirkhorn, 34, joined Tesla in March 2010, serving in various roles in the company's finance department, including vice president of finance, financial planning and business operations since December 2018. 
Kirkhorn has been expected to take over the job since Ahuja's departure, but the company made his promotion official on Thursday. Tesla also named Vaibhav Taneja, 41, as the company's chief accounting officer in an 8-K filing Thursday with the Securities and Exchange Commission. 
Ahuja first retired from Tesla in 2015 after a seven-year run. He was replaced by former Google CFO Jason Wheeler, who left the company in 2017. 
Wheeler's departure prompted Ahuja to cut his retirement short and rejoin the company. 
In separate Tesla news, the electric vehicle maker is scheduled to unveil its new Model Y compact SUV at 11 p.m. ET at its design studio in Los Angeles. 
There will be a live stream of the unveiling.
Tesla shares were rising more than 1% in trading after the stock rose nearly 2% in Wednesday's session. 
A Special Invitation:Do you want to learn more about planning for and living retirement from the nation's top experts, including Ed Slott and Robert Powell, the editor of TheStreet's Retirement Daily? Want to learn how to create tax-efficient income in retirement and how to manage and mitigate all the risks you'll face in retirement? Then sign up to attend TheStreet's Retirement Strategies Symposium on April 6 in New York City. For a limited time, you can attend this extraordinary symposium for $149 - a cost savings of $50 off the general admission price of $199.
You can see the full day's agenda, learn about the guest speakers and sign up HERE for this special event.