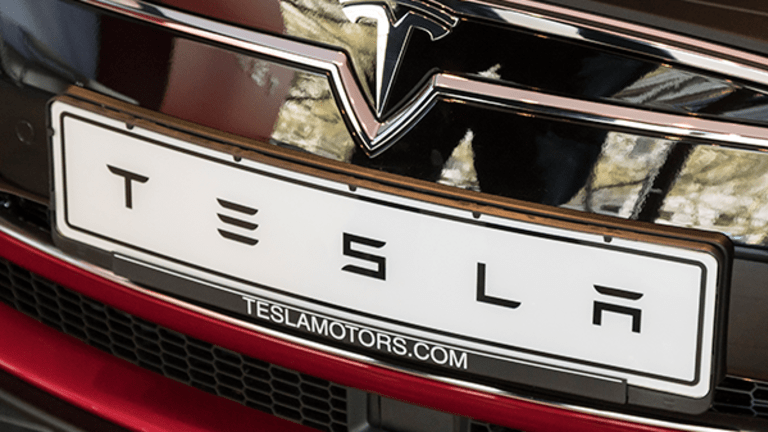 Tesla Named Top Stock Pick for 2017 at Baird
Tesla has been a very volatile stock this year, but Baird has an 'overweight' rating on it because of its expected production numbers.
Shares of Tesla (TSLA) - Get Report were lower in early afternoon trading on Friday and is down over 11% YTD. But Baird still believes in the company, naming it the top stock pick for 2017 because sales are accelerating and the opportunity is not reflected in its price. 
This is an "interesting" call because the firm is saying that Tesla's production numbers are probably going to exceed expectations, Najarian Family Office cofounder Pete Najarian said on CNBC's "Halftime Report" on Friday afternoon. 
Tesla was an "extremely" volatile stock this year going from $180 up into the $230s, and it will continue to do so, he noted. "I think the only way to play a volatile stock like Tesla is through the options. Because if you're in the stock, it could be a widow maker at times and you could be chasing this thing up and down."
The firm also has a $338 price target on the stock which seems "lofty," he said. But if the company does produce at a rate that the supply chain has led the firm to believe it can produce at, then it's possible.  
"And I'll tell you what, the shorts, that will be the other element that actually helps push this stock even higher at a faster rate," Najarian added. 
Bespoke Investment Group cofounder Paul Hickey said that it hasn't paid off to bet against Tesla yet as 2016 is its first down year since going public in 2010, but that could change. However, if things to go well for the company, then investors will look back at this price 10 years down the road and say, "Wow!"