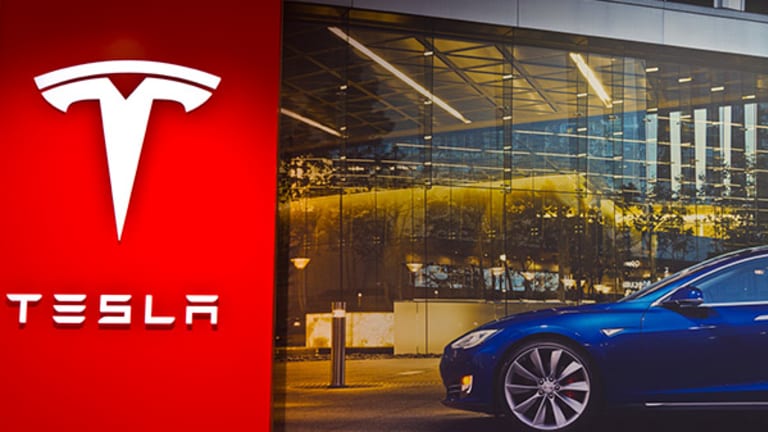 Tesla Model S Tops Consumer Reports Ratings with Standard Automatic Braking
'Automakers should never treat safety as a luxury item.'
Tesla's (TSLA) - Get Tesla Inc Report Model S is now Consumer Reports' top-rated ultra-luxury sedan after adding software to include automatic emergency braking at highway speeds.
Consumer Reports said the Model S's most recent update moved the AEB capability to 90 mph, up from 28 mph. Tesla models built before October 2016 had AEB at 90 mph, but the update added the feature to newer cars.
Tesla Model S and Model X Consumer Reports scores were slashed in April because newer versions manufactured after October 2016 didn't have AEB systems enabled. The hardware was available but the safety feature wasn't part of the "standard" package.
"Auto makers should never treat safety as a luxury item," Consumer Reports said. Outside research and CR testing has proven that AEB helps save lives. This newly standard feature addition bolstered a higher score for the Model S.
The Tesla Model X also received some updates but "those did not lift it very much in its category, where it resides near the bottom," Consumer Reports said.
Tesla stock traded down over 1.5% mid-morning.
Watch More with TheStreet:
5 Outrageously Expensive Jimmy Choo Shoes and Bags That Should Scare Coach