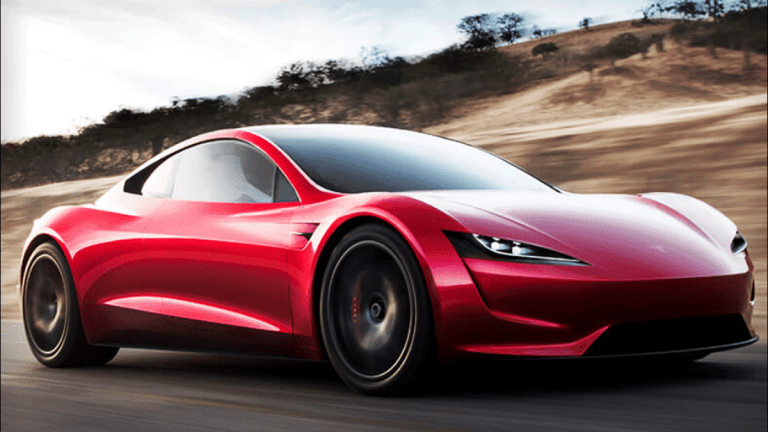 Tesla Models 3 and S Get Boost After Regaining Consumer Reports Recommendation
The vehicles last February lost their recommendation from the influential consumer-reviews publication.
Tesla (TSLA) - Get Report shares have about doubled since early June and investors got some more good news Thursday after the electric-vehicle company's Model 3 and Model S sedans regained their recommendations from Consumer Reports. 
Those recommendations were rescinded in February 2018, but the vehicles are back in Consumer Reports' good graces in their latest reliability survey. 
The Model S and Model 3 earned an average rating in the latest survey, which still ranks toward the bottom of the company's list. 
"We recommend the Model 3 with a caveat. I don't know what will happen in the next six or 12 months because the car keeps changing, so results may vary," Consumer Reports' senior director of auto testing, Jeff Fisher, told Bloomberg. 
The Palo Alto, Calif., company in late October reported a surprise third-quarter profit. Tesla shares were trading Thursday up 1% near $350. 
"People really like their cars. Hopefully, if that frantic rate of change can slow down a bit, they can maintain reliability," Fisher said in his report. 
On the downside, Tesla's Model X SUV ranks among the least reliable models. 
Consumer Reports' poll predicts which new cars will give their owners the most or least fits, based on data collected for more than 400,000 vehicles. 
Earlier this week, Tesla made waves after CEO Elon Musk tweeted that it was working on a facility near Berlin that will build batteries, powertrains and vehicles. 
Musk announced plans for the plant during an awards ceremony in Germany, according to multiple published reports.
The plant would be the fourth such facility for the electric car maker.
The others are located near Reno, Nevada, Buffalo, N.Y., and a just-completed facility near Shanghai.