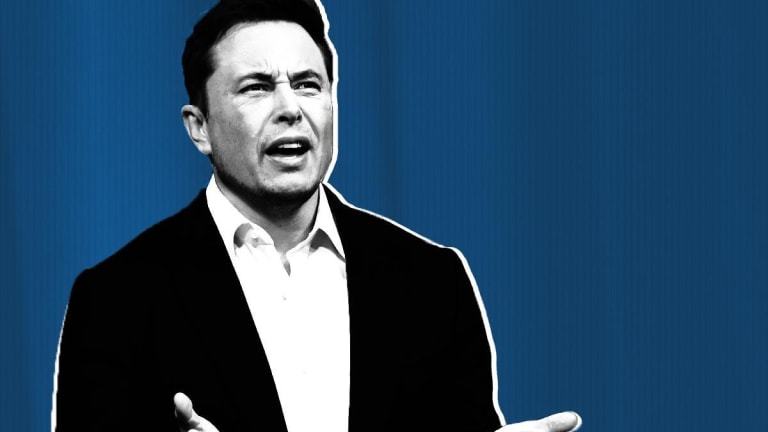 Tesla Looks to Break 3-Session Losing Streak
Tesla shares have closed lower for three straight sessions.
Even when Tesla Inc. (TSLA)  wins it loses.
The stock fell 0.5% to $309.20 on Thursday, July 5, after tumbling more than 2% earlier in the session. It has dropped 11.4% over the past five sessions, and has closed lower for three straight. The stock briefly dipped below $300 on Thursday despite the fact that the electric car company reported that it met production and delivery goals in its most recent quarter. 
Meanwhile, short interest in the stock, which has been the most-shorted stock on the market for some time, fell to 28% of its float, down from the 33% short interest reported in May, according to financial analytics firm S3 Partners. 
Tesla CEO Elon Musk was active on Twitter Thursday, lashing out at business media outlets including Reuters and CNBC. 
On Tuesday, July 3, Tesla had its worst day of trading in three months as shares fell 7.3% on the day.
JPMorgan analyst Ryan Brinkman reiterated his underweight rating for the electric car company on Tuesday. He also held his price target of $180.
Tesla ended Tuesday down $25, or 7.3%, at $310.50, its lowest close since June 5. It was the worst one-day decline for the stock since March 28, when it fell 7.7%.
More on Tesla's Troubles From TheStreet Here
On Monday, Tesla reported that it produced 5,031 Model 3 units in the last seven days of the quarter, topping its own goal of producing 5,000 units per week. The company also forecast that it will reach a 6,000 vehicle production rate by late August. 
Tesla also said that it had about 420,000 Model 3 net reservations at the end of the second quarter. That number is down from the 450,000 reservations it had at the end of the first quarter.