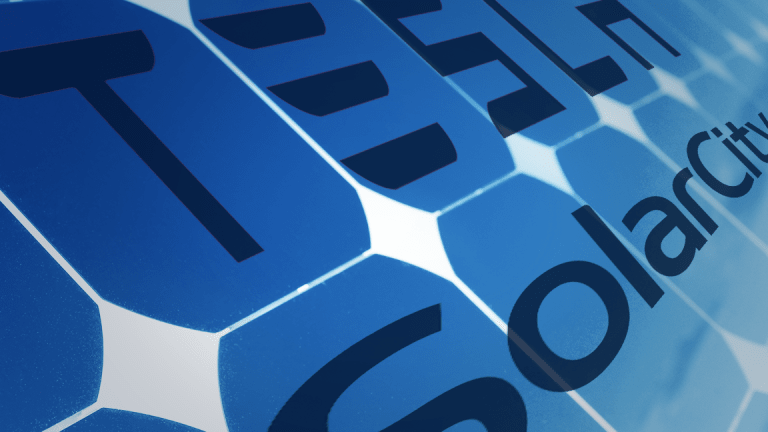 Tesla Is Exporting Overseas Most of Solar Cells Produced in New York - Report
The report underscores the difficulty Tesla is having in the U.S. solar market.
Tesla's (TSLA) trademark "Solar Roof" business is facing some hiccups in the U.S., forcing the company to sell the majority of the solar cells being produced in upstate New York to overseas markets, according to documents reviewed by Reuters. 
Tesla, which entered the solar industry with the purchase of SolarCity for $2.6 billion in 2016, had originally planned to use the solar cells produced by Panasonic, its New York factory partner, in its Solar Roof system, which is meant to look like normal roof tiles.
However, according to a Panasonic letter to U.S. Customs officials reviewed by Reuters, the company has only sporadically purchased solar cells produced by the factory. Most of the buyers have been foreign, Reuters reported.
Production line troubles and Tesla jettisoning its solar sales team has hampered the company's plans to sell the cells to eco-conscious Tesla owners who could use the solar panels to charge their electric Tesla vehicles. 
California state data reviewed by Reuters shows that only 21 Solar Roof systems were connected by the state's three investor-owned utilities as of February 28. Only a few others were connected in the northeastern U.S., according to a Tesla employee interviewed by the news service. 
Tesla shares were down 0.38% to $231.43 on Wednesday.