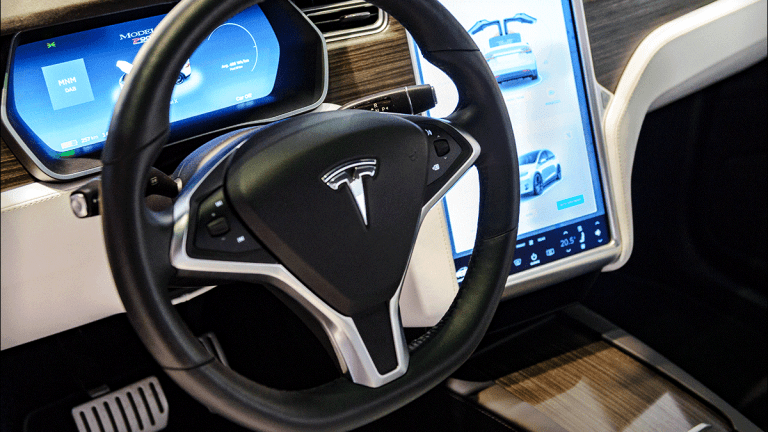 Tesla: Growing Competition Dooms It to Being a Small and Unprofitable Player
Tesla is already getting outsold by several other electric vehicle models in places like Norway. What happens when the number of competing models grows significantly?
There's no shortage of daily Tesla (TSLA) drama, but sometimes one has to step back and look at the bigger picture that is weighing on the stock. Specifically, I mean competition and the resulting market shares captured.
What I am about to show is Europe-centric, because we get better data from a few European countries than we do from the U.S., as well as China. It should also be pointed out that the U.S. is Tesla's home market, and that it is therefore naturally stronger there, on a relative basis compared to other electric carmakers, than it is in Europe or China (full disclosure: I'm short Tesla).
The Tesla bull thesis has been something like this: There is no credible competition coming, and Tesla's share of electric cars sold will remain leading and high.
The bearish counter-argument has been something like this: There are approximately 200 electric cars coming onto the market by the end of 2022, and this will compress both Tesla's market share as well as industry margins. 
In this race between now and the end of 2022, where do we stand? It turns out that we already have a very diverse electric vehicle (EV) market, in which Tesla is only one player among many. Let's begin by looking at Norway, which is the leading country in the world, where EV sales now tend to average at least around 50% of the overall car market. 
As you can see in the table above, Tesla has a 20% market share this quarter to date, and the Model 3 is 16 percentage points out of that 20. The big picture here is simply this: We are in the early innings of EV competition, and Tesla has already lost 80% of the market.
Just look at that list: Volkswagen, Nissan, BMW, Jaguar, Audi, Hyundai, Renault and Kia each have only one or two EVs in the market, and collectively they are already taking away the vast majority of the EV market share. We are talking about 14 competitive models here. 
The question that investors are just now starting to understand is: What happens when these 14 competitive models get to 200? Granted, not all 200 will be sold in every single geography. However, we can easily see close to 100 different EVs becoming available in any given geography -- whether in the U.S. or in any or all of the European countries.
We can all argue until we are blue in the face about the finer points of whether this-or-that Tesla model is "better" on various metrics. The same goes for other automakers, too, whose models each have advantages. In the end, the coming oversupply of electric cars -- whether 100 models in any one geography, or 200 models overall -- will compress prices so that no automaker will make money selling them. 
The regular automakers can afford to lose money selling electric cars -- at least for a while -- but Tesla has no such luxury. That is the heavy weight of all the competition that has already taken 80% of the market from Tesla in Norway's example above. When the number of competitive cars increases significantly, as it undoubtedly will, it will only get worse for Tesla's market share and margins.
At the time of submitting this article for publication, the author was short TSLA and long FCAU. However, positions can change at any time. The author regularly attends press conferences, new vehicle launches and equivalent, hosted by most major automakers.