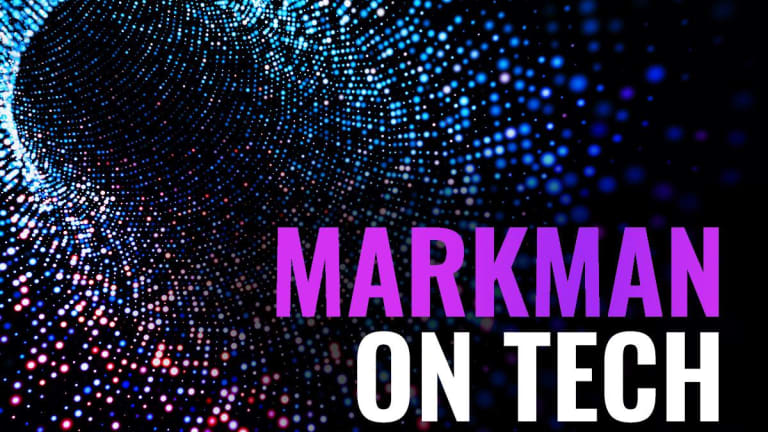 As Tesla's Rivals Multiply, Here's How to Play the Rise of Electric Cars
Real competition is headed Tesla's way from companies that know how to mass produce vehicles. The smart way to play the trend is to invest in components and systems makers.
Tesla shares are out of favor again. The electric car/solar power/save-the-planet company is beginning to be valued more like an automaker.
The transformation began last week when Elon Musk announced the $47 billion company was finally ready to mass produce a $35,000 electric vehicle. It was supposed to be an epic milestone in the quest to bring electric cars and new-age swagger to the masses.
Investors should see it for what it really is: Trouble for Tesla, and the beginning of a new component ecosystem.
I own no Tesla shares. I'm not short. Since its flashy IPO nine years ago, I have been on the sidelines, watching the circus from afar. Elon Musk has a rare talent: Like Steve Jobs of Apple fame, he is a master storyteller. And the story he's telling with Tesla is a humdinger.
Before Teslas, electric vehicles were underpowered and unsafe. Driving a Toyota Prius or one of those Honda lookalikes said you cared about the planet, and that you didn't like driving. An EV was an exceedingly dull tool. End of story.
The Model S changed everything. Super sleek, loaded with cool gadgets, and insanely quick, Teslas made no compromises. It was like eating ice cream all day and getting six-pack abs for your trouble. Tesla owners love driving their cars, and they felt like they were saving the planet, too.
So when Musk laid out a plan to eventually build an EV everyone could afford, buyers flocked. During a two week span in 2016, Tesla sold 400,000 Model 3s online. Who needs test drives?
Bearish investors have been saying for years that it would all end badly. Jim Chanos, a noted short seller, told a Bloomberg panel in 2015, that BMW's i3 was a Tesla killer. He recommended shorting the stock ahead of the inevitable reckoning. Bob Lutz, the former chairman of General Motors, called Tesla a Ponzi scheme in a 2017 CNBC TV interview.
For the record, with its measly 42.2 kWh battery, the i3 was a disaster for BMW. And Tesla is not a Ponzi scheme. It's an 11-year-old business building new factories and manufacturing processes. However, Chanos' and Lutz' larger points hit home. At some point, Tesla had to graduate from its too-good-to-be true bubble.
The $35,000 Model 3 is the pin prick.
It forces investors to focus on Tesla's shortcomings. The company has always struggled to make cars at scale. Now, real competition is headed its way from companies that know how to mass produce vehicles.
BMW shelved its i3 in favor of a performance sedan. The new i4 will blast from 0-60 mph in a heart stopping four seconds, according to Car and Driver. And the pipeline is full of would-be Tesla assassins from the likes of Audi, Mercedes, Porsche, Aston Martin and this beauty of a supercar from Ferrari.
Volkswagen (VLKAY) , the largest maker of cars by sales, announced in November 2018, that it would spend $12.5 billion getting its plants ready to produce 15 million electric cars by 2023. Every major carmaker has plans for EVs. Volvo is electrifying the entire fleet. Ford (F) - Get Ford Motor Company Report  announced in January that it would produce an all-electric F-150 pickup.
While this is not great news for Tesla, this sea change is an opportunity for investors. It means rethinking systems and processes. It means a new category of components winners with strong competitive advantages and plenty of profit runway.
Amphenol Corp. (APH) - Get Amphenol Corporation Report makes electric wiring interconnect systems, sensors, antennas, infotainment, light assemblies, switches and power management products for the automotive sector.
During the fourth quarter of 2018, the Connecticut company completed the acquisition of SSI, a provider of high tech sensor systems, including ultrasonic level systems used widely across the automotive and industrial sectors. Admittedly, it's a dull business. It's also surprisingly lucrative, and destined to improve as more electric cars use its sensors and interconnect systems.
Amphenol has become a leading player in the automotive, military, commercial aerospace, mobile, broadband and data communications markets it serves. Fourth quarter sales reached a record $2.26 billion, rising 14%. New bookings surged to $2.2 billion, and free cash flow was $378 million.
For the full year, sales jumped 17%, to $8.2 billion.
Shares trade at 24x forward earnings, and 3.6x sales. The market capitalization is $28.2 billion, following a 16.6% rally so far in 2019. Given the bright prospects, investors can safely buy Amphenol shares into market weakness.
To learn more about Jon Markman's recommendations at the crossroads of culture and technology, check out his daily investment newsletter Strategic Advantage. To learn about Markman's practical research in the short-term timing of market indexes and commodities, check out his daily newsletter Invariant Futures.
The author does not own any stocks mentioned in this column.