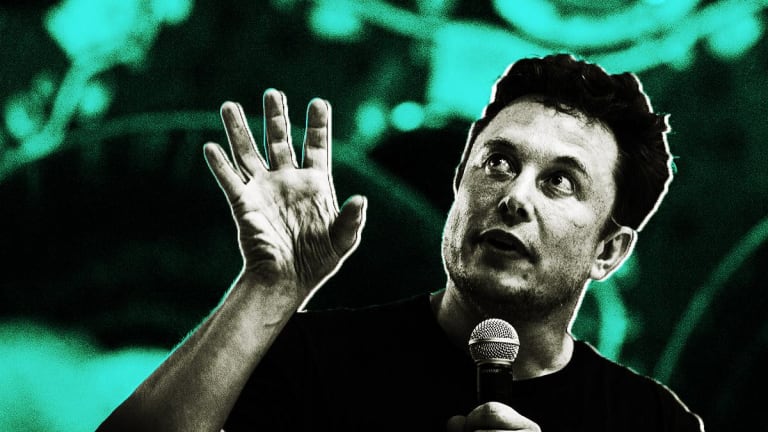 Tesla Could Buy Idle Plants From General Motors
Tesla could find a home in the Eastern Time Zone if it takes over an idle production plant from General Motors.
There are a few notable soundbites from CBS's (CBS) - Get Report 60 Minutes interview with Tesla (TSLA) - Get Report CEO Elon Musk. For instance, Musk saying he doesn't respect the SEC or that he's not worried about his tweeting. Or when Musk said he doesn't want his title back as chairman.
But another interesting note during the interview had to do with production facilities, specifically the soon-to-be idle plants belonging to General Motors (GM) - Get Report . For those unaware, GM drew the ire of President Trump after the automaker announced a large restructuring that involved shuttering a number of production facilities in North America.
Specifically, GM plants in Michigan, Maryland, Ohio and Ontario will halt production but not shut down, due to negotiation headaches that would arise. In all, the company will likely incur charges between $3 billion and $3.8 billion, but hopes to save more than $6 billion total. The production halt will come as GM axes six passenger sedans from its portfolio, another sign that automakers are shifting toward SUVs, crossovers and pickup trucks.
So while GM may not be in the good graces of the White House, perhaps Tesla will be. Particularly if the latter is able to put people to work in the soon-to-be idle factories of the former.
As Tesla continues to ratchet up production of the Model 3, it's running into a capacity issue. In its Fremont, CA. factory -- previously run by General Motors and Toyota (TM) - Get Report as part of a joint venture -- Tesla currently produces the Model S, X and 3. But as production increases and with new models on the horizon, it will need to find a way to expand. Keep in mind, Tesla is also operating the famous "tent" assembly line in its parking lot.
Musk's vehicles are always subject to delays. But keep in mind Tesla is trying to bring the short-range Model 3 to market in five to six months, while the automaker is aiming to produce the Model Y in 2020. After that, other vehicles include the Roadster, Tesla Pickup and Tesla Semi.
"It's possible that we would be interested," Musk said during the 60 Minutes interview. "If [GM] were going to sell a plant or not use it,  than we would take it over."
That doesn't mean Tesla will take one over or that some sort of deal is imminent. Just that it's possible Tesla could find a new production home somewhere in the Eastern Time Zone.
It further ties into what Volkswagen (VLKAY) may be doing, too. Although the automaker already has operations in the U.S., it's looking to bolster its presence in the country. In fact, the company has been talking about a potential collaboration with Ford Motor (F) - Get Report , although it's unclear in what capacity a partnership would result in for now.
So while GM and possibly Ford are looking to shutter some of their production facilities, other automakers are looking to fill the gaps. Well, at least some of them. 
This article is commentary by an independent contributor. At the time of publication, the author had no positions in the stocks mentioned.