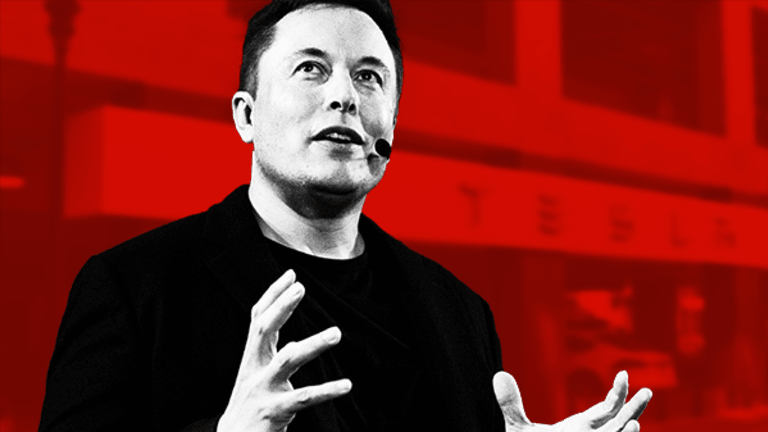 Some Tesla Employees Want to Form a Union, Which Is the Last Thing Elon Musk Needs
Tesla employees have penned a letter to the company's independent board members seeking clarity as it concerns safety issues and payment.
A number of Tesla (TSLA) - Get Tesla Inc Report employees have penned a letter to the independent members of the electric carmaker's board of directors, formally requesting access to Tesla's safety plan, clarity on compensation and neutrality, and non-retaliation agreements in an effort to establish a union. 
The Tesla Workers' Organizing Committee wrote the letter and is spearheading the unionization efforts. 
Some of Wall Street's Biggest Firms Hate Tesla's Stock, a Lot
"We are facing a set of challenges - challenges that are holding us back from working as effectively and efficiently as we would like," the letter reads. "We have raised these issues repeatedly, but they remain unresolved. Your guidance navigating them would be invaluable as we work to become the most profitable and productive auto company in the U.S."
Workers have also asked for increased transparency as it concerns compensation and promotion. 
"There is currently no clear policy for how workers like ourselves might advance at Tesla," it reads. "There are no guidelines for what is expected of us, or what defines success. Many of us have worked hard for years with the vague promise of a raise, to no end. We experience a great deal of workforce turnover due to the financial insecurity that we face at Tesla, and we strongly believe that a defined understanding of success and reward will have an impact on product quality."
The letter also urges the members to refrain from retaliating against those who have spoken out. 
"We should be free to speak out and to organize together to the benefit of Tesla and all of our workers," the letter says. "When we have raised this with management we have been met with anti-union rhetoric. Other successful companies across industries have negotiated neutrality and non-retaliation agreements with workers, which protect workers' ability to speak freely. Such agreements help build positive relationships between management and frontline workers."
Shares of Tesla were sinking over 3.3% during Monday afternoon trading.  

More of What's Trending on TheStreet:
Tesla, Amazon, Altria Are Monday's Smoking Hot Tickers
Amazon Is Attracting Sizable Enemies and Its Stock Should Be Avoided, Doug Kass Reveals
Snap Has No Way to Make Money, One Analyst Says as Lockup Period Expires