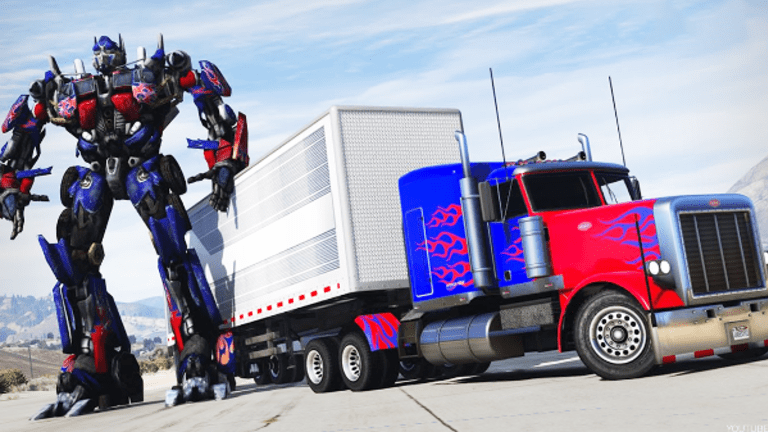 Tesla's Electric Beast Truck Will Roll Over and Crush Short Sellers
Tesla is on the verge of a major breakout move this September as it enters the trucking business. A move through $380 will be disastrous for the shorts. Here are the key levels to watch.
Elon Musk sent shares of Tesla Inc. (TSLA) charging higher Thursday, when he tweeted that the company plans on unveiling its semi truck design in October.
Tesla may be known for its AI-driven autopilot features on its cars, but no autonomous safety features are going to keep Tesla's semi from rolling over and crushing short sellers.
It's no secret that Tesla has been a popular target for short sellers since it first went public in the summer of 2010. Since then, shares have rocketed more than 2,100% higher, which basically guarantees that the vast majority of short sellers who've set their sights on TSLA have been obliterated.
In short, the company has been able to execute on every lofty goal it's undertaken, from actually producing the Model S to building a nationwide charging network to launching their first true mass market car in the Model 3 this year. Tesla may have a frothy valuation on shares today, but Musk and company have proven time and again that the price tag is warranted.
So, maybe betting against Tesla as it prepares to enter a whole new category isn't a really smart idea?
Still, shorting in Tesla remains substantial. As I write, 22% of Tesla's float is currently held short.
Meanwhile, the price action is signaling a possible bullish breakout in Tesla in the days ahead. To figure out how to take the other side of the trade, we're turning to the chart:
At a glance, it's been hard to miss the upside in Tesla year-to-date. Buying shares at the beginning of 2017 would have been good for a whopping 76% upside move so far -- and the technical setup in shares are currently signaling a second leg higher as we head into the final months of the year.
Tesla is currently forming an ascending triangle pattern, a bullish continuation setup formed by horizontal resistance up above shares at $380, with trending support to the upside. Basically, as Tesla has bounced in between those two technically important price levels, shares have been getting squeezed closer and closer to a breakout through that $380 price ceiling. When the breakout above $380 happens, we've got a clear-cut buy signal in shares.
Relative strength, measured by the indicator down at the bottom of the TSLA chart, adds some extra confidence to upside in this stock. The uptrend in relative strength is a signal that this stock is continuing to outperform the rest of the market, even in September. More importantly, it means that TSLA is statistically predisposed to outperform in the next three to six-month time frame.
A move through $380 is the signal that buyers are still clearly in control of the price action in TSLA and that short sellers are about to get obliterated. Again.
Don't miss these top stories on TheStreet:
How Does Your Taste in Wine Compare to Megadeth's Dave Mustaine?
This article is commentary by an independent contributor. At the time of publication, the author held no positions in the stocks mentioned.