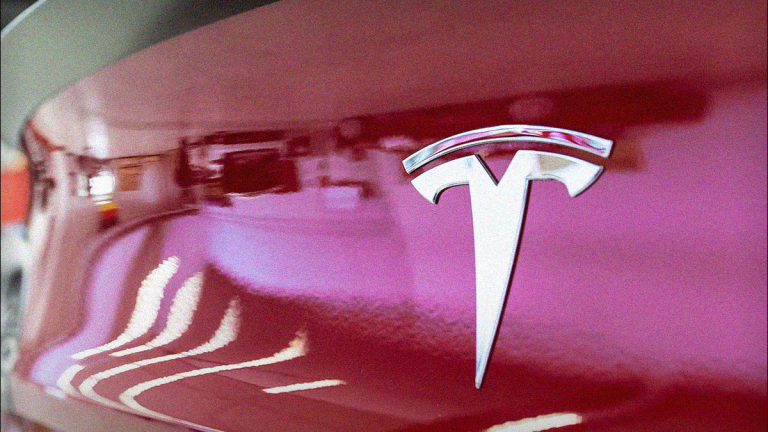 Tesla Analysts Turn More Bearish as Company Misses Delivery Estimates
Wall Street is now largely cautious at best on the electric carmaker.
Tesla (TSLA) - Get Tesla Inc Report  reported fewer deliveries than expected on Wednesday evening, and Wall Street analysts were none too happy. 
Tesla's stock plummeted 8% to $268.47 a share in early trading on Thursday, after the company reported 63,000 deliveries in the first quarter, short of estimates of 72,000. Model 3 deliveries were 51,000, missing Wall Street estimates of 58,900, suggesting weaker-than-expected demand to several analysts. 
High volumes of Model 3 sales are important to Tesla's operating profit, as it's relying on a larger mix of sales of the lower-priced Model 3's. Tesla reiterated a 2019 delivery range of 360,000 to 400,000 deliveries, but that didn't help the tone on Wall Street. 
JPMorgan 
JPMorgan analysts, who have been bearish and had predicted a delivery miss, lowered their price target on Tesla to $200 from $215, with the new price target now reflecting roughly 23% downside from the stock's current level. 
"Deliveries tracked just 63,000 units vs. [our estimates of] 70,500 and consensus as recently as March 27 of 74,930, suggesting materially less 1Q revenue, margin, and free cash flow," JPMorgan wrote in a note out Thursday morning. The new price target is "reflecting the softer 1Q deliveries and flow-through of what we see as reduced underlying demand going forward."
What may be even worse longer-term:
"The now clear incongruence of CEO outlook statements with official company guidance may hurt the perception of management commentary, eroding investor confidence and potentially placing additional pressure on the shares," the JPMorgan analysts wrote. 
Goldman Sachs 
Goldman Sachs analysts reiterated their sell rating and price target of $210. "The delivery results will put pressure on TSLA's shares, and corroborates our belief that volume expectations for the company's products in 2019 are too high with consumer demand likely lower," the analysts wrote. "Further, this likely puts downward pressure on our EBITDA and FCF estimates (as well as consensus) given the lower volume levels and worse utilization than anticipated."
JMP Securities
Analysts at JMP Securities reduced their price target on Tesla to $374 from $394. "U.S. demand fell sharply and export markets only partially compensated," JMP analysts wrote in a note out Thursday. JMP noted that a notable portion of the total delivery miss was due to Model S and X deliveries, which are higher priced, also signaling weakening demand.
RBC Capital Markets 
RBC maintained its $210 price target and underperform rating on Tesla, writing that "we believe the results are disappointing across the board and estimate that this could potentially translate into a ~$1bn+ revenue miss." 
Wedbush 
"Last night's news puts another near-term overhang over the name," wrote Wedbush's Dan Ives on Thursday. Still, WedBush is maintaining their price target of $365, representing some upside, especially if the stock continues to slide with the negative sentiment. Wedbush reminded that while Tesla missed Model 3 delivery estimates, it didn't miss those by much, especially when including Model 3's that are in transit. 
Tesla shares are down 16% year-to-date. 
Will I Have Enough Money to Retire?
Want to learn about retirement planning from some of the nation's top experts? Join TheStreet's Robert "Mr. Retirement" Powell live in New York on April 6 for our Retirement Strategies Symposium. For a limited time, tickets are available for $99 for this full-day event. Check out the agenda, learn about the speakers and sign up here.