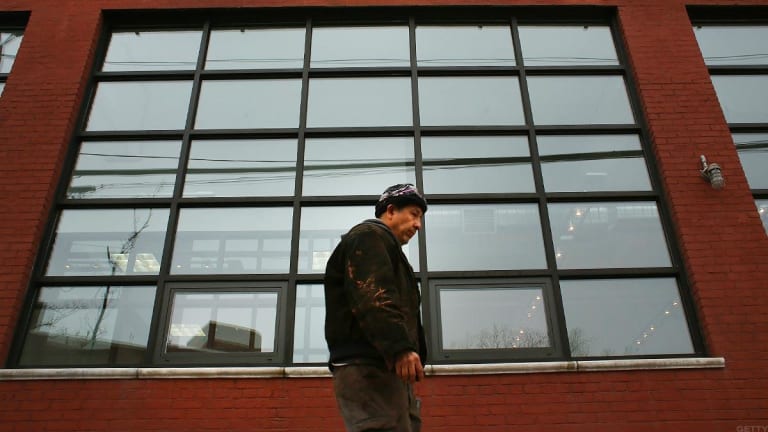 Tesla (TSLA) - Get Tesla Inc Report  is celebrating its eighth birthday -- at least as a public company. The electric car maker went public on July 29, 2010, and as we mark its anniversary, it's worth a look into its future. 
Since it went public in 2010, the company's stock has risen some 1,700% -- from opening at $19 on its first trading day to closing this past Friday at $342.95.
Where will it go from here? Let's hop back in time before we jump to the future:
Tesla is expected to release its second-quarter production figures some time before next Wednesday. While some analysts believe the company will miss on output of its flagship Model 3, CEO Elon Musk keeps reiterating that the Model 3 numbers might come as a shock. 
ARK Invest analyst Tasha Keeney told TheStreet: "We generally place less focus on short-term production numbers, as we are long-term investors. For us, the real story is not if Tesla misses the 5,000-a-week target by a week or two, but rather, will they successfully make a fully autonomous car?"
She noted that Tesla "is the only traditional automaker collecting data from its customer vehicles on the road -- each car acts like a mini R&D center -- and Tesla uses that information to train its neural net for self-driving. ... Tesla's massive data library could give it the capability to blow past the competition."
The analyst added that the "most key" point for ARK Invest is Tesla's plans for the Tesla Network, an autonomous-driving version of Uber. "This business will carry software-like margins and totally transform the business model from one-off sales to recurring revenue," she said. "Tesla can take a cut of autonomous-ride-sharing revenue, much like Uber does today. Autonomous taxi/Uber-like services are by far the largest market opportunity ahead of Tesla. We think that market should be valued at $2 trillion today in the equity markets, [but] essentially none of it is taken into account today."
Add it all up and Keeney said her price target for Tesla "is a rough doubling over the next five years, just based on our expectation for the electric-vehicle market alone. Take into account the autonomous opportunity and we think the stock could go to $4,000."
That would certainly make Musk happy.