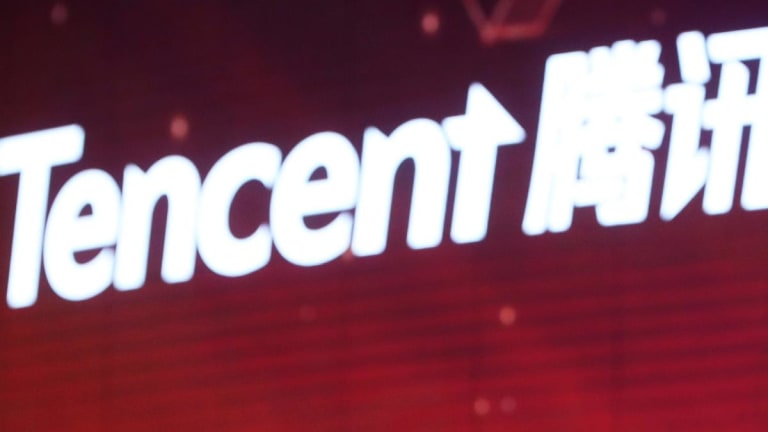 Tencent to Report Earnings on Wednesday Amid Trade Uncertainty
Tencent shares are up 18% so far this year, but they took at hit on the recent renewal of trade tensions between the U.S. and China.
Tencent  (TCEHY)   earnings are due Wednesday against the backdrop of renewed trade tensions between China and the U.S.
The Chinese conglomerate, which operates WeChat, QQ.com, Weibo and numerous other holdings across social media, commerce, web services and entertainment, is due to release its first-quarter earnings on early Wednesday followed by an investor call at 8:00AM ET. 
Analysts surveyed by FactSet are expecting earnings of HK$2.27 per share on average. That's down from HK$3.27 on average as of one year ago.
Amid renewed trade tensions, investors may look to Tencent's earnings report and management commentary for signs on how the Chinese economy could be affected. News of retaliatory tariffs by China on $60 billion worth of U.S. imports led to a broad market selloff on Monday, though markets rebounded on Tuesday. 
Along with other Chinese firms, as well as U.S. firms with significant China exposure, Tencent shares were hit hard in late 2018 amidst ongoing tariff threats between the White House and Beijing and signs of diminished consumer confidence in the world's second-largest market. 
Tencent shares are up 18% year to date, but down 3.4% since trade tensions ratcheted up again a few days ago.
Consumer spending data from China's National Bureau of Statistics suggest that online sales, one measure of economic health in the market, have stabilized since last year.