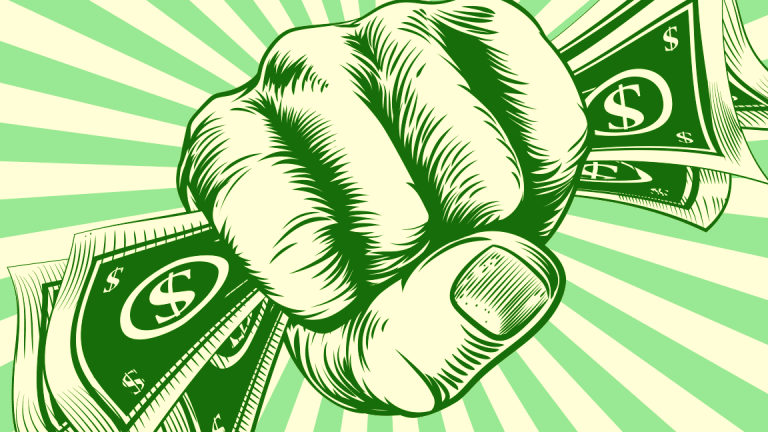 10 Top Reasons to Hurry Up and Sell All Your Tech Stocks
Despite tech stocks being under siege in recent months, there is reason to believe more downside is on the way.
A relief rally has descended on battered high-growth tech stocks, but for how long is the million dollar question. 
Given shifts underway in the market, tech stocks are likely to face numerous headwinds for the remainder of 2018. 
"It's interesting times -- I think what we are seeing is a shift in the markets," long-time Stifel Financial Group chairman and CEO Ron Kruszewski tells TheStreet. "We have been in a period of low interest rates, low inflation and low growth and that has promoted passive investing and high price-to-earnings multiple stocks."
Added Kruszewski, "Now we are going to change, where you will get higher growth and higher interest rates and the market is going to be more volatile -- it's going to be a stock-picker's market."
The prospect for fresh government regulation on tech companies in the wake of Facebook's (FB) - Get Meta Platforms Inc. Report data breach and Trump's attacks on Amazon (AMZN) - Get Amazon.com Inc. Report is another factor likely to weigh on sentiment. 
"The vulnerability of tech to increased regulation & taxation, most especially as economic slowdown in coming quarters wrecks government finances, means investors should reduce tech allocations in 2018," cautions Bank of America Merrill Lynch chief investment strategist Michael Hartnett.
Hartnett has developed an interesting list of 10 reasons to sell tech stocks. 
Excess Returns & Fancy Valuations
"U.S. tech is best performing sector in quantitative easing era, up annualized 20%; ex tech the S&P 500 would be 2000 not 2600 today."
Bubbly Prices
"U.S. internet commerce stocks soared 624% in 7 years at their peak, 3rd largest bubble of past 40 years."
Fat Market Caps
"U.S. tech market cap ($6.4 trillion) exceeds that of Eurozone ($5.0 trillion); FAAMG+BAT market cap of $4.9 trillion exceeds Emerging Markets ($4.6 trillion ex-BAT); Facebook's (25k employees) market cap > MSCI India (1.3 billion people)."
Earnings Hubris
"Tech & eCommerce companies currently account for almost 1/4 of U.S. earnings per share; this level that is rarely exceeded, and often associated with bubble peaks; note there are currently just 5 "sells" out of 250 FAAMG recommendations."
Politics
"Privacy becoming policy issue as equivalent to entire global population searches Google every 2 days; last year 1579 "data breaches" exposed 179 million records of personal names plus financial or medical data; pending U.S. & EU regulation threaten 4% of tech revenue."
Wage Disruption
"IMF says 50% of the decline in labor's share of income is attributable to technology (25% due to globalization); number of global industrial robots by 2020 will be 3.1 million (was 1 million in 2010)."
Tech Is Cash-Rich, Tax-Light
"Sector has $740 billion of cash overseas (larger than all other sectors put together ($510 billion); effective rate of tax on U.S. tech companies is 16.9%, lower than the 19.3% paid across the S&P 500."
Tech Most Lightly Regulated Sector
"Just 27K regulations for tech; by comparison manufacturing regulated by 215K rules, financial sector by 128K."
Tech & Trade
"U.S. tech has highest foreign sales exposure (58%) of all US sectors."
Occupy Silicon Valley
"Tobacco (1992), financial (2010), biotech (2015) industries illustrate how waves of regulation can lead to investment under-performance."
Before You Go
With markets all over the map, you must stayed engaged with your investments like never before. Be sure to listen to Cramer's latest Action Alerts PLUS member call this Thursday. Members will receive Cramer's latest thinking on the markets and the education needed to survive a new stretch of volatility. Learn more here.