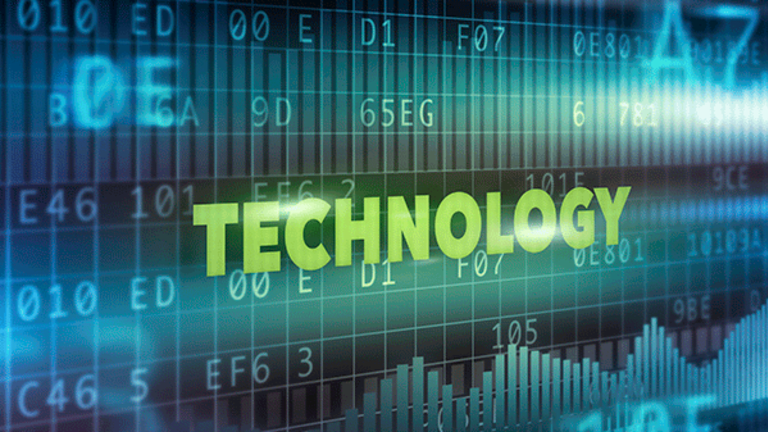 Technology Sector Selloff Continues As Oil Prices Keep Rising
The Dow Jones Industrial Average scores new record as bank stocks offset the selloff in the technology sector.
U.S. stocks closed mixed on Thursday. Technology stocks fell for a second day in a row as a selloff in the technology sector continues. The selloff, sparked by anxiety over the Trump administration's likely policy to crack down on multinational corporations, was partially offset by investments for the financials sector which President-elect Trump has vowed to deregulate. 
The Dow Jones Industrial Average gained 68 points, or 0.36%, to 19,191. The S&P 500 index fell 7 points, or 0.35%, to 2,191, and the Nasdaq composite lost about 72 points, or 1.36%, to 1.36%.
The technology sector slumped 2.06% and the biggest losers of the day in the sector were Inphi (IPHI) , Amkor Technology (AMKR) , AXT  (AXTI) , Alpha and Omega Semiconductor  (AOSL) and FormFactor (FORM) . 
Sunnyvale, CA-based Inphi is a provider of analog and mixed signal semiconductor solutions for the communications, data center and computing markets. Inphi stock hasbeen trading weakly recently, a month after the company reported its third-quarter earnings. Shares of Inphi dipped 11.25% to $40.09 by the closing bell today.
Tempe, AZ-based Amkor is one of the world's largest providers of contract semiconductor assembly and test services. Shares of Amkor fell 9.48% to $10.70 today.
Fremont, CA-based AXT is a developer and producer of compound and single element semiconductor substrates, also known as wafers. AXT Inc CEO Morris S. Young sold 45,068 shares at an average price of $5.12, for a total transaction of $230,748.16 on Nov. 28th. Shares of AXI dropped 9.38% to $4.35.
Sunnyvale, CA-based Alpha and Omega Semiconductor is a designer, developer and global supplier of power semiconductors. Alpha and Omega Semiconductor Vice President Daniel Kuang Ming Chang sold 10,096 shares of the firm's stock at an average price of $22.90, for a total transaction value of $231,198.40 on Nov. 28. Shares of Alpha and Omega Semiconductor decreased 8.37% to $19.93.
Livermore, CA-based FormFactor designs, develops, manufactures, sells and supports semiconductor probe card products. Although the company posted a solid $123 million in revenues in its third quarter, lower sales projection for the fourth quarter might have led to the weak trading sessions in recent months. Shares of FormFactor fell 7.59% to $10.35 today.