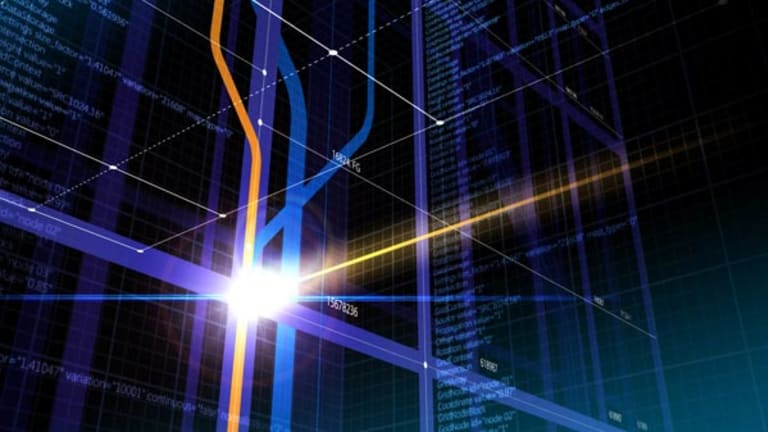 Tech Winners & Losers: Sun Microsystems
The stock plunged after it reported disappointing preliminary results for its first fiscal quarter.
Tech stocks were back in the red Tuesday following a series of uninspiring earnings reports.
The Nasdaq lost 54 points, or 3.1%, to 1716 in recent trading.
Shares of
Sun Microsystems
(JAVA)
plunged 17% to $4.80 after the company offered disappointing preliminary first-quarter results late Monday.
Sun said it expects a loss of 25 cents a share to 35 cents a share on revenue of $2.95 billion to $3.05 billion. Excluding $60 million in restructuring charges, Sun anticipates a loss of 2 cents a share to 12 cents a share. Analysts surveyed by Thomson Reuters had forecast a loss of 1 cent a share on revenue of $3.14 billion.
Netflix
(NFLX) - Get Free Report
shares were down 9.4% to $21.57 one day after
but falling short on revenue.
Netflix also expects 100,000 fewer subscribers heading into next year. It now estimates between 8.85 million and 9.15 million.
Yahoo!
(YHOO)
shares were down 5.4% to $12.16 as the company prepared to release its third-quarter earnings after the bell. The company is
by a decline in online advertising, specifically in display ads where Yahoo! is a leader.
Analysts expect Yahoo! to earn 9 cents a share on revenue of $1.37 billion, excluding traffic acquisition costs.
Shares of
Texas Instruments
(TXN) - Get Free Report
fell 8.5% to $16.45 after the company warned that its fourth-quarter earnings would fall well below expectations.
TI expects fourth-quarter earnings of 30 cents a share to 36 cents a share on revenue ranging between $2.83 billion to $3.07 billion. Analysts had expected earnings of 42 cents a share on revenue of $3.33 billion.
Apple's
(AAPL) - Get Free Report
shares fell 5.1% to $93.42 in anticipation of its earnings after the closing bell. The company is expected to
comfortably top revenue estimates
but the stock has taken a beating in recent days over concerns of a slowing demand for PCs.
Shares of
Lenmark
(LXK)
tumbled 5.2% to $27.48 after reporting a 19% decline in third-quarter earnings compared to a year ago. The company cited a slowdown in demand for its inkjet printers and supplies.
JDA Software
(JDAS)
saw its shares leap 16.7% to $14.02 one day after it beat Wall Street estimates for the third quarter.
Excluding certain items, JDA earned 42 cents per share, well above analysts' expectations of 35 cents a share. Sales rose 5 percent to $98.4 million, edging out estimates for $95 million.