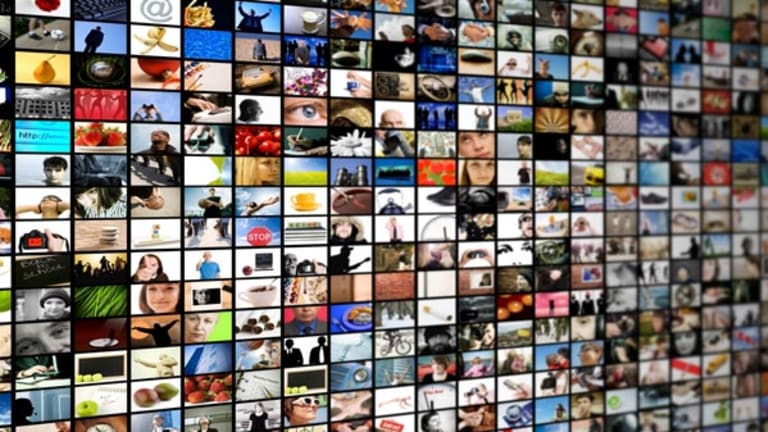 Tech Winners & Losers: Motorola
Shares of Motorola rise after it named a former Qualcomm executive to run its handset operations.
Tech stocks were mostly in the red Monday though
Motorola
(MOT)
bucked the trend after it announced a new head of its mobile devices business.
Shares of
Motorola
jumped 90 cents, or 10.3%, to $9.72 after the company named a former
Qualcomm
(QCOM)
executive Sanjay Jha as head of its handset business.
The move is seen as a
significant step
towards spinning off the division into a separate public company. Motorola is currently working to split its operations into two separate publicly traded companies following significant shareholder pressure including that from activist investor Carl Icahn.
Shares of
Qualcomm
dipped $1.80, or $3.2%, to $53.67 following the news. Jha, the new chief at Motorola's handset business, was the chief operating officer for Qualcomm.
Satellite service provider
Echostar
(SATS)
gained 65 cents, or 2%, to $32.65 after it reported a second-quarter profit as sales rose 46% to $483.3 million. The company posted net income of $48 million, or 53 cents a share, for the quarter, compared with a net loss of $15 million, or 16 cents a share, a year ago.
Dish Network
(DISH)
fell $1.77, or 6.1%, to $27.19 after it reported a greater-than-expected drop in subscribers. Dish said it lost 25,000 subscribers during the second quarter. Analysts polled by Reuters were expecting the company to add 72,000 subscribers during the quarter.
Nortel Networks
(NT)
fell 38 cents, or 5.8%, to $6.14. The company posted
a higher loss
on Friday for the second quarter and said the current fiscal could be difficult one. Nortel posted a loss of $113 million, or 23 cents a share, compared with a loss of $37 million, or 7 cents a share, a year ago. Revenue rose 2.3% to $2.62 billion. An analyst at Jeffries downgraded the stock Monday to hold from buy.