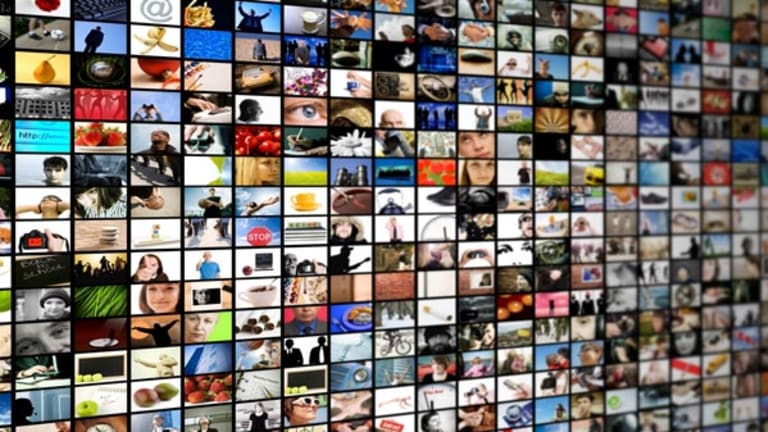 Tech Winners & Losers: McAfee
The security software company posted strong earnings and an optimistic guidance.
Tech stocks rallied again in intra-day trading on Friday along with the other indexes.
Nasdaq
, the tech-heavy index, surged 43.31 points, or 2.5%, to 1741.8. Meanwhile the
Dow Jones Industrial Average
was up 191.39, or 2.08%, to 9,372.08, and the
added 15.72, or 1.65%, to 969.81.
McAfee's
(MFE)
shares were up $2.50, or 9%, to $30.25 after it posted strong three-quarter revenues and an optimistic guidance.
The security software company's third-quarter revenue was $409.7 million, up 27% from the same period a year ago. Analysts had expected $395.21 million.
The firm also guided higher for the current quarter. It expects $400 million and $420 million in revenue compared to the consensus estimate of $405.5 million. It expects adjusted earnings of 50 cents a share to 56 cents a share compared to analysts' estimate of 52 cents a share.
Yahoo!'s
(YHOO)
shares fell 22 cents, or 1.7%, to $13.15 following a report in the
Wall Street Journal
that it and Google are considering walking away from a possible Web-advertising partnership as early as next week.
According to the published report, there are signs that two companies are unwilling to compromise on regulatory concerns in their discussions with the Justice Department.
Google's
(GOOG) - Get Free Report
shares were up $9.28, or 2.58%, to $368.97.
Electronic Arts'
undefined
shares fell $4.47, or 17.11%, to $22.98 following a dismal earnings report.
The video game publisher widened its loss in the second fiscal quarter as sales slowed. The company reported a loss of $310 million, or 97 cents a share, for the quarter compared with a loss of $195 million, or 62 cents a share, a year ago. Revenue rose 20% to $1.1 billion from $936 million a year ago.
Analysts were expecting a loss of 6 cents a share on $1.08 billion in revenue.
The company, which plans to reduce its work force by 6%, also lowered its earnings guidance for next year to $1 and $1.40. The company had expected earnings to range between $1.30 and $1.70.
Sun Microsystems'
(JAVA)
shares fell 63 cents, or 11.9%, to $4.66 after it reported a $1.7 billion net loss.
Much of the loss came from a $1.45 billion writedown that reflected the entire amount of goodwill associated with its systems business.
Sun posted a net loss of $1.67 billion, or $2.24 cents, for its fiscal first quarter quarter compared with $89 million, or 10 cents a share, in the year-ago period. Revenue was down 7% year over year to $2.9 billion.
Motorola's
(MOT)
shares fell 18 cents, or 3.48%, to $5.35 after the handset maker swung to a third-quarter loss and guided lower for the rest of the year.
The company reported a loss of $397 million, or 18 cents a share, for the compared to a profit of $60 million, or 3 cents a share, in the year-ago period. Excluding one-time items, it had a profit of 5 cents a share.
Sales came at $7.48 billion, down 15% from a year ago. On average, analysts expected profit of 2 cents a share on sales of $7.82 billion.
This article was written by a staff member of TheStreet.com.