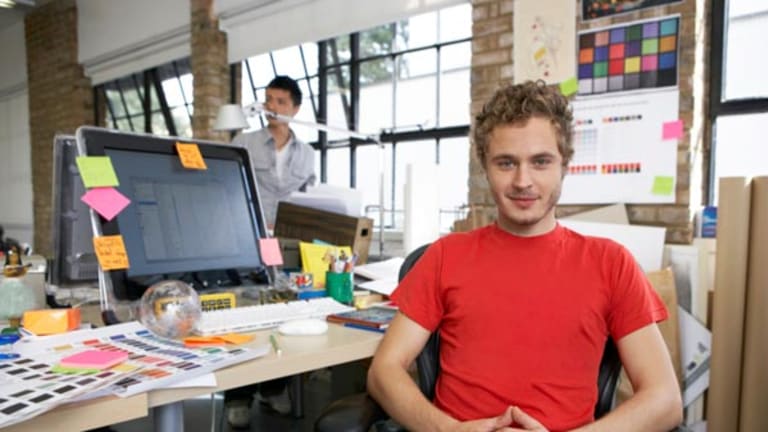 Tech Winners & Losers: eBay
The stock tumbles on a downgrade by Morgan Stanley.
Tech stocks continued on a downward path on yet another day filled with angst over whether Congress will pass a $700 billion federal bailout package.
The Nasdaq slipped 78 points, or 3.8%, to 1991 in recent trading.
eBay
(EBAY) - Get Free Report
shares tumbled 8.6% to $19.06 after Morgan Stanley downgraded it to equal weight from overweight. The firm also slashed its third- quarter earnings estimate to 40 cents a share from 42 cents a share.
For 2009, Morgan Stanley expects earnings of $1.91 a share, down from its previous estimate of $2.04.
eBay's stock drop on Thursday marks only the second time shares have dipped below $20 since 2003.
Apple
(AAPL) - Get Free Report
shares were trading lower, down 6.4% to $102.19. Calyon Securities cut its price target on Apple to $130 from $190, and lowered its full-year earnings estimates to $5.99 a share from $6.10 a share. The firm points out that the company's notebook sales growth has slowed as a result of a weak economy.
Shares of
Akamai
(AKAM) - Get Free Report
were also down on Thursday after Goldman Sachs lowered its rating to sell from neutral based on mounting competition in media and software delivery. The firm cut its price target to $14.50 from $21.50.
Akamai's stock was down 9.7% to $15.46.
Shares of
Microchip Technology
(MCHP) - Get Free Report
and
ON Semiconductor
(ONNN)
were both falling after the two companies proposed to acquire
Atmel
(ATML)
for $5 a share in cash, or about $2.3 billion.
The offer represents a premium of 52% over Atmel's Wednesday closing price of $3.28 per share.
Shares of Microchip dropped 4.7% to $27.48 while ON dropped 13.5% to $5.66. Atmel was up 29.6% to $4.25.
Micron
(MU) - Get Free Report
shares were climbing in recent trading, despite a steeper-than-expected loss in the fourth quarter. Micron reported a loss of $344 million, or 45 cents a share - its seventh consecutive quarter in the red.
Investors nonetheless shook off the bad news, sending the stock up 5.9% to $4.55.
Where will the Dow Jones Industrial Average stand at the end of 2008?Above 10,0009000-10,0008000-90007000-8000Below 7000