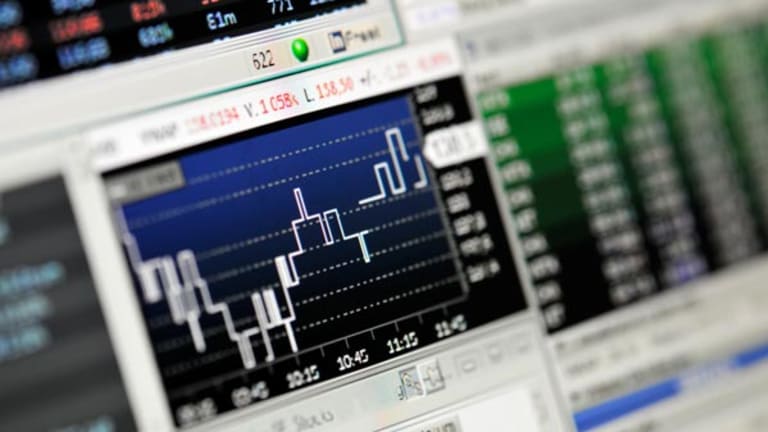 Tech Winners & Losers: Cadence
A restatement doesn't help matters.
Tech stocks staged a late rally in another volatile trading session Thursday, but the market's early hole was too deep for the
Nasdaq
, which finished down 12 points, or 0.7%, to 16.04.
Shares of
Cadence Design Systems
(CDNS) - Get Report
plunged 25.5% to $3.22 after the company said that it would
for the first half of the year.
Cadence has come under attack as a result of improper recognition of $24 million in revenue during the first quarter.
Shares of
Sun Microsystems
( JAVA) fell 18 cents following news that co-founder and chief architect of the company Andy Bechtolsheim will
to help build network switch start-up Arista Networks.
Baidu
(BIDU) - Get Report
shares tumbled 14.7% to $212.54 even after the Chinese-language Internet search provider posted strong earnings and revenue results in the third quarter. Concerns over Baidu's heavy dependence on online advertising, especially during a down economy, may have contributed to the selloff.
Broadcom
(BRCM)
shares were up 4.8% to $15.41 one day after posting a big gain in third-quarter profit. The company reported net income of $164.9 million, or 31 cents a share, compared with a profit of $27.8 million, or 5 cents a share, for the year-earlier period.
Shares of
Citrix
(CTXS) - Get Report
were up 10.8% to $22.12 one day after topping Wall Street estimates for third-quarter sales and profit.
The company's net income fell to $49.1 million, or 26 cents a share, from $60.7 million, or 33 cents a share, in the same period a year earlier. Revenue rose to $398.9 million from $349.9 million from a year ago.
Shares of
F5 Networks
(FFIV) - Get Report
were also up on Thursday, climbing 10% to $21.75. The company beat Wall Street estimates for fourth-quarter profit, which was boosted by "robust demand" for its products.