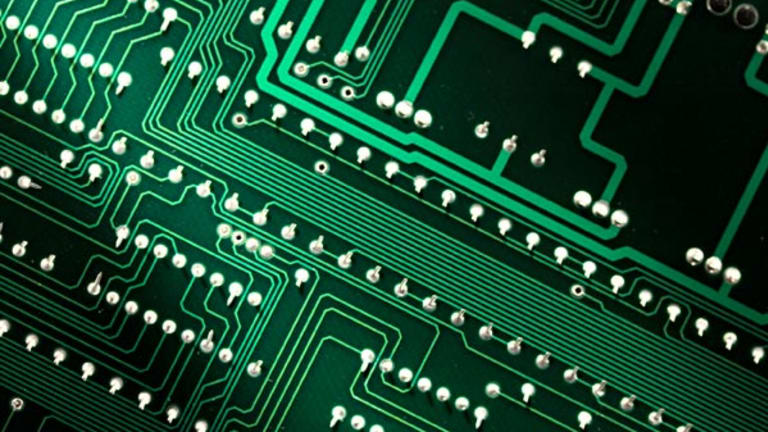 Tech Winners & Losers: Avid Technology
The company after it posted disappointing third-quarter results.
Tech stocks took another deep plunge along with the rest of the market as fears of a global recession shook every corner of the globe.
The Nasdaq tumbled 61 points, or 3.8%, to 1543 in recent trading.
Shares of
Avid Technology
(AVID) - Get Avid Technology, Inc. Report
fell 12.9% to $14.04 after reporting disappointing third-quarter results.
The company posted a loss of 12 cents a share, in sharp contrast to the 10 cents a share profit that Wall Street had been expecting. Avid said that it would cut 410 jobs and sell its animation software line to
Autodesk
(ADSK) - Get Autodesk, Inc. Report
.
Shares of
Ariba
(ARBA)
were down 23.7% to $8.05 after the company missed Wall Street estimates for its fourth quarter results. Ariba also provided a cautious first-quarter outlook, which fell short of analysts' expectations.
Overstock
(OSTK) - Get Overstock.com, Inc. Report
got hammered on Friday after the company posted disappointing third-quarter revenue, although its losses were far less than Wall Street's expectations.
Still, the news was bad for the online retailer, which acknowledged that it had discovered accounting problems that will require it to restate its results dating all the way back to 2003. The accounting problems translate into an overstatement of revenue on a cumulative basis by $12.9 million and an understatement of losses by $10.3 million.
The stock was down 12.6% to $9.
Shares of
Juniper Networks
(JNPR) - Get Juniper Networks, Inc. Report
slipped 7.4% to $16.51, even though the company beat expectations on Thursday, posting a
75% jump in third-quarter income
.
The company issued broad guidance, with a midpoint below current projections. It expects revenue between $921 million to $971 million, and adjusted income of between 30 cents a share and 33 cents a share. Analysts expect earnings of 32 cents a share on revenue of $967.2 million, according to a consensus survey by Thomson Reuters.
Among the few bright spots on Friday was
Microchip Technology
(MCHP) - Get Microchip Technology Incorporated Report
, whose stock jumped 1.6% to $21.86 after it posted
increase in the third quarter. The chipmaker said it will shut down its factories in two weeks in order to reduce inventory.
Shares of
CyberSource
(CYBS)
were also up, by 1.8% to $10.38 after posting strong third quarter earnings. Revenue grew 117% to $57.7 million while non-GAAP earnings climbed 78% compared to a year ago.