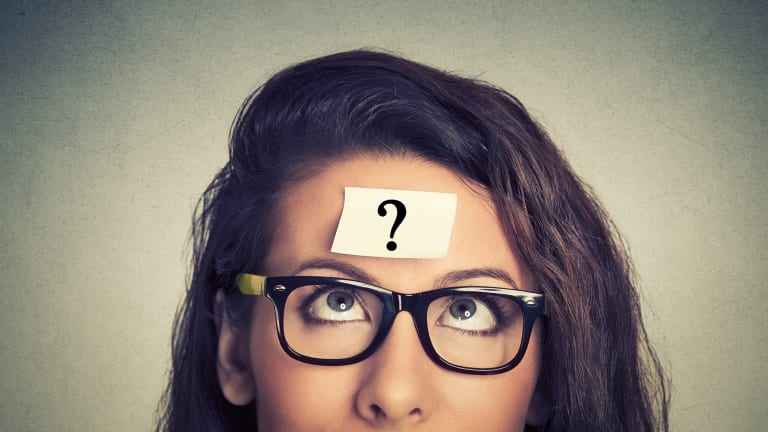 Microsoft Isn't Only Tech Powerhouse to Face This Major $500 Billion Question
Presidential Trump's tax reform proposal includes a break on repatriated cash. But will the Silicon Valley giants with the most money overseas take part?
The scant outline of President Trump's proposed tax cutscontains an item that's been high on Silicon Valley's wish list: a tax break on repatriated cash. 
Apple (AAPL) - Get Free Report , Microsoft (MSFT) - Get Free Report , Cisco (CSCO) - Get Free Report , Oracle (ORCL) - Get Free Report and Alphabet (GOOGL) - Get Free Report collectively have more than half a trillion dollars, or roughly $557.6 billion, stashed overseas that could be the beneficiaries of Trump's plan. The White House framework is currently just nine pages long (eight excluding the cover), however, and the final draft of the tax policy could produce a disappointing outcome to the White House and to investors who are hoping for a big day.
"The framework transforms our existing 'offshoring' model to an American model," the White House statement reads. "It ends the perverse incentive to keep foreign profits offshore by exempting them when they are repatriated to the United States."
Silicon Valley is ground zero for the offshoring culture that Trump hopes to change. Apple had $246 billion, or 94% of its total cash heap, outside the United States at the end of the last quarter. Microsoft had $127.9 billion stashed overseas, while Cisco had $67.5 billion, Oracle $58.3 billion and Alphabet $57.9 billion.
"At first blush, it appears that overseas earnings would be deemed repatriated -- thus taxed whether repatriated or not -- thus encouraging the return of the bulk of overseas cash," said Moody's Investors Service analyst Rick Lane of the White House plan in an email.
However, companies would need to consider the full package of tax reform and all conditions. A Bush administration tax holiday in 2004 and 2005 had less-than-impressive results because of the conditions placed on repatriated cash -- essentially discouraging companies from spending it to pay dividends or buyback stocks and instead promoting investment in research and hiring to help the economy. During the Bush tax holiday, Moody's notes in a report, Apple, Microsoft, Cisco, Alphabet and Oracle collectively brought back only $6.7 billion, or about 9% of their combined overseas cash at the start of the 2004 fiscal year. 
Apple and Alphabet are holdings in Jim Cramer'sAction Alerts PLUS Charitable Trust Portfolio. Want to be alerted before Cramer buys or sells AAPLor GOOGL? Learn more now.
Don't miss these top stories on TheStreet:
It is not clear today that the pleasure of repatriating cash will outweigh the pain of doing so, Lane suggested. 
"No doubt political horse trading will result in a number of conditions and exemptions, so it is impossible to know at this point what shape the much awaited tax reform will take," he added. 
Many companies would likely pay dividends or buy back shares with the extra funds. They could also pay down debt, Lane suggested. In recent years, it's been cheaper for many cash-rich tech companies to raise low-interest debt to finance dividends, rather than repatriate cash and face a 30% to 35% tax bill, Lane noted. Those firms could reduce leverage now. Companies could also make acquisitions.
The details that determine whether Apple and others participate in repatriation could be uncertain for another half a year. "[T]oday we think that the bulk of the legislative work and voting on tax legislation most likely would happen in committees in a November through January time frame, with voting by the full House and Senate, resolving differences on a final tax package, and Trump's signature coming by the end of March," Evercore analyst Terry Haines wrote in a Wednesday report. 
Don't miss these top stories on TheStreet: