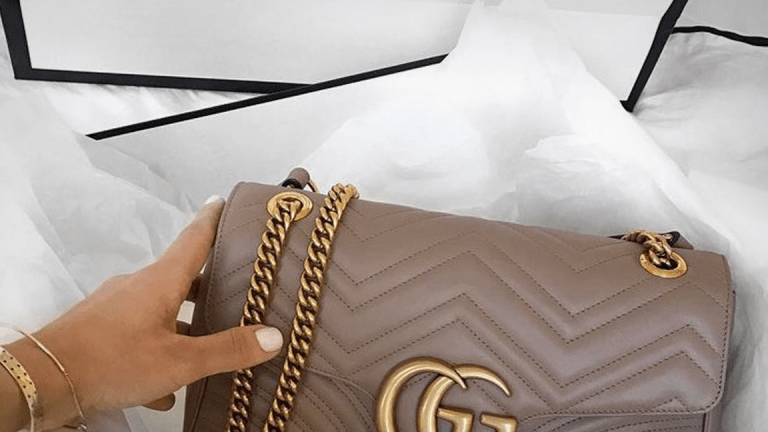 Tax Reform Will Be Especially Sweet for Luxury Retailers
Wealthy consumers will disproportionately benefit from the tax cuts, and that means payday for the likes of Saks and Gucci.
Champagne, caviar and Gucci — thanks to tax reform, America's wealthiest consumers will be able to have an especially indulgent 2018. And that means more cash for luxury companies like Saks Fifth Avenue and Gucci parent Kering SA.
Experts say that beyond capital-expenditure benefits from lower U.S. corporate tax rates, luxury retailers and brands will disproportionately benefit from higher consumer spending. "Since the bulk of the dollars [from the tax-reform package] are going to higher tax brackets, I expect to see that luxury-goods vendors will sell more Rolexes," said James Angel, an investments professor at Georgetown University's McDonough School of Business.
It's been about two weeks since President Trump signed into law tax cuts that many experts say will largely benefit the top 1% of U.S. wealth holders. Angel said that while the middle class and those who live paycheck-to-paycheck typically have a higher marginal propensity to consume, the wealthy will actually spend more money as a result of the tax bill because people in lower tax brackets won't be affected as much.
The highest tax rate for individuals will drop to 37% under the new tax law from a previous 39.6%, while the corporate tax rate will fall to 21% from 35%. By contrast, the tax bracket for the lowest wage earners will remain unchanged at 10%.
Angel said that lowered income tax for the rich, combined with the "wealth effect" (when stocks and other assets rise in value as a result of lower corporate taxes) will produce disproportionate gains for the wealthy — and auspicious sales for the "Guccis and Versaces of the world."
That means a payday for companies like Kering and LVMH Moët Hennessy Louis Vuitton SE, which together own more than half of the luxury-fashion industry, as well as Hudson's Bay Company (HBC) , which owns Saks and Lord & Taylor, and privately held names like the Neiman Marcus Group and Barneys New York, he said.
Susquehanna analyst Bill Dreher said Saks in particular "has long had a correlation with the stock market in which store sales will go up when the Dow goes up. If these tax cuts do end up driving the economy from higher stock prices, then stronger consumer spending from wealthy customers will be a byproduct as well."
According the National Retail Federation, which has long lobbied for corporate tax reform, all retailers will gain from the lowered corporate tax rate. But retailers will also benefit from customers with "greater take-home pay and more money to spend," said NRF spokesperson Bethany Aronhalt, though the agency does not yet have research on specific dollar amounts relating to projections for consumer-spending growth. 
PwC consumer markets expert Steve Barr agrees that the stars are aligned for luxury brands, but that the factors lie beyond tax reform. 
"Tax reform in and of itself will not be the only driver for momentum in the luxury sector," he said. "These luxury retailers and premium brands are already positioned well in 2018 because of high consumer confidence and high expectations on equity and capital markets."
Consumer confidence hit a 17-high in November and will remain at "historically strong levels" going well into 2018, according to Lynn Franco, director of economic indicators at the Conference Board.
(Editor's pick. This story originally can at 4:50 p.m. ET on Jan. 2.)
More of What's Trending on TheStreet: