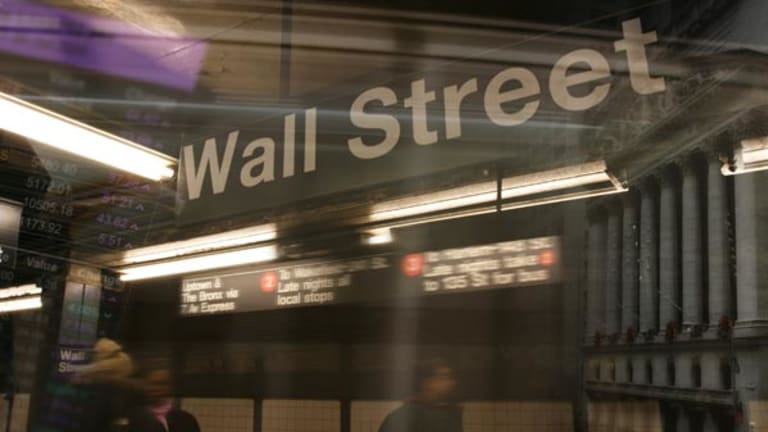 TARP Is Still 'As Popular As A Root Canal'
Taxpayers don't seem to care that most of TARP's losses haven't come from banks but from housing-rescue programs.
Taxpayers don't seem to care that most of TARP's losses haven't come from banks but from housing-rescue programs.
NEW YORK (
) -- For all the public rage about "bank bailouts," it may be surprising for some taxpayers to learn that the most profitable segment of the $700 billion Troubled Asset Relief Program has been directed at banks, while the most costly initiatives by far have been those aimed at rescuing troubled homeowners.
A broad overview of TARP released by the Treasury Department on Tuesday estimates that investments in the banking industry will return $16 billion to taxpayers. Even
American International Group
(AIG) - Get Report
- which represents the largest bailout of a single private company - stands to return $17 billion to taxpayers when all is said and done. Other programs meant to spur private buyers into the market for toxic assets stands to deliver a $1 billion return.
Those figures compare with a $46 billion loss on housing programs meant to help struggling homeowners and a $5 billion loss on investments in the auto industry. The U.S. Treasury Department also expects to incur "substantial losses" from
Fannie Mae
(FNMA.OB)
and
Freddie Mac
(FMCC.OB)
, whose bailout cap of $400 billion was lifted to a unlimited amount at the end of 2009.
On a net basis, the Treasury expects to lose $29 billion on its bailout programs, excluding those mortgage-finance giants. That represents 1% of gross domestic product, vs. 2.4% for the savings and loan crisis two decades ago and a 13% average for 40 global banking crisis since 1970, according to the International Monetary Fund.
Yet those sunny statistics haven't done much to win over Americans still fighting their own financial fires. Since the $700 billion TARP was rolled out by then-Treasury Secretary Henry Paulson in the fall of 2008, public opinion polls have consistently reflected anger and frustration regarding "bank bailouts."
"You have an anger at Joe-The-Plumber level," says Jack Reutemann, a financial adviser who heads Research Financial Strategies. "John Thain walks off with a multimillion dollar compensation package.
JPMorgan
(JPM) - Get Report
and
Goldman Sachs
(GS) - Get Report
walk away with billions of dollars in taxpayer bailouts. You have GM labor unions getting taxpayer bailouts. But Joe The Plumber loses his house and his job."
Reutemann is philosophically against bailouts in general, saying the government made a dire mistake when it inserted public funds into private markets, disrupted ordinary bankruptcy processes and designated some firms as too big to fail. "Even though short-term, I'm sure the Treasury Department can make an argument that it's getting its money back with a profit, it has perverted the system," he says.
But others argue that the outcome could have been far worse if regulators had sat back and let the market collapse. Hal Reichwald, co-chair of the banking practice at Manatt, Phelps & Phillips, says that judging from the effects of Lehman Brothers' collapse, had the government allowed other big firms like Goldman, JPMorgan, AIG,
Bank of America
(BAC) - Get Report
or
Citigroup
(C) - Get Report
go under, consumers might have been feeling far worse effects.
"It's hard to get the popular voice to recognize that it was important to save the big guys in order to save the little guys," says Reichwald. "You would've had a dramatic collapse of the credit marketplace. Large banks would have had this cascading effect which ultimately would have reached the consumer."
Though anger is still palpable now - with unemployment still hovering near 10% and foreclosures piling up - Reichwald believes that, "ultimately, TARP will be judged to have been a success."
Looking ahead, the Treasury Department said it is working hard to ensure that it gets the maximum return of taxpayer dollars that were used to stabilize the financial system. The recent news of AIG's plan to repay government borrowings in full has made regulators more bullish on the overall program. Treasury officials say they are also offsetting losses from Fannie and Freddie through interest earned on $200 billion worth of mortgage-backed securities.
"Those investments are generating notable returns," the Treasury said in its two-year TARP retrospective.
Robert Shapiro, a senior policy fellows at Georgetown University's Center for Business & Public Policy, says that in order for the Treasury Department to win over taxpayers, it will have to put a floor under the housing market - something that its costly homeowner rescue program has so far failed to do.
"The housing component of TARP hasn't had the same result because the housing market hasn't recovered," says Shapiro, who is also chairman of economic advisory firm Sonecon. "That is the single largest incomplete part of our response to the financial crisis."
Shapiro suggests that regulators create a foreclosure-prevention fund that would take over distressed mortgage debt from banks. The government could allow homeowners to make smaller payments meted out over a longer period of time, similar to student loans. Otherwise, he says, it could take another two years for all the bad housing debt to work its way through the system.
The TARP stigma may take even longer to fade away. As President Obama characterized the bank bailouts earlier this year: "It was about as popular as a root canal."
-- Written by Lauren Tara LaCapra in New York
.
>To contact the writer of this article, click here:
Lauren Tara LaCapra
.
>To submit a news tip, send an email to:
.
Disclosure: TheStreet's editorial policy prohibits staff editors, reporters and analysts from holding positions in any individual stocks.