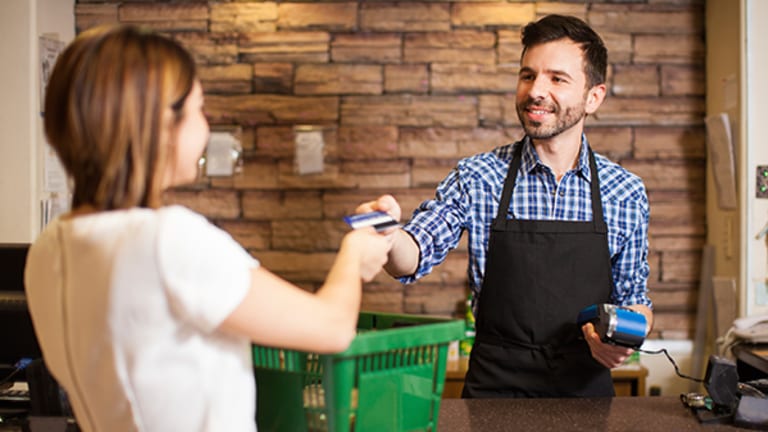 Publish date:
Target Will Raise Wages to $15/Hour. Here Are 5 Other Top-Paying Retailers
Target is playing catch-up when stacked up against other retailers.
Target is playing catch-up when stacked up against other retailers.
Target Corporation (TGT) - Get Report made waves this week when it promised to raise its minimum wage to $15 by 2020 for. Applause, right? Yes and no.
The company is really playing catch-up, though, because retailers such as Costco Wholesale Corporation (COST) - Get Report and Nordstrom, Inc. (JWN) - Get Report  have long offered more generous wages for their entry-level positions for sales associates or cashiers. And now in cities like Minneapolis, the minimum wage is already $15 across industries, compared to the national $7.25 per hour.
Target pays its current sales associates a median base pay of $10—$9, according to employment review website Glassdoor. That's compared with Costco, which was paying employees at least $12 two years ago. Target and Costco are extraordinary, however, for implementing a minimum wage for employees across the country; most retailers use a region-by-region model for entry-level wages, taking into account the differing costs of living and the local minimum wage requirements. 
Using data from Glassdoor, store announcements and input from the retailers themselves, TheStreet compiled a list of five other top-paying retailers and their median wage for entry-level positions.  
Tiffany & Co.: $16
Tiffany & Company (TIF) - Get Report  declined to reveal its average sales associate wages, but according to Glassdoor, it's somewhere in the ballpark of $16 per hour, plus commission, though it's unclear what the commission rate is.
Kroger: $14
While Glassdoor reports a median entry level wage of $8 per hour for Kroger Co. (KR) - Get Report , a spokeswoman for the grocer told TheStreet that the most updated average hourly wage for store associates is $14. The company announced in its fiscal year earnings in June that it will make news investments in higher starting wages in certain markets, Supermarket News reported, to improve retention and customer service.
Costco: $13
In the No. 3 spot is Costco, known for historically high wages. In 2016, it announced a minimum wage raise from $11.50 to $13. It was the first time wages increased at Costco in nine years. Average wages, however, pencil out to be as high as $22 for employees who stay with the company for five years.
Nordstrom: $12
Nordstrom has differing hourly wages based on location, an HR representative told TheStreet. According to Glassdoor, its median hourly wage for a sales associate is about $12. In addition to a salary, some sales associates make commission—6.75% for apparel, according to SeattlePI.com. This means that particularly apt salespeople can make annual six-figure salaries if they sell $1 million or more of merchandise in a year.
Amazon: $12
Given its triumph over just about everyone in the brick-and-mortarplaying field, Amazon.com Inc. (AMZN) - Get Report can certainly afford to pay its employees more generously than the minimum wage. Fulfillment center workers make a minimum average of $12 as base pay, Glassdoor shows. Depending on the location, a warehouse associate can earn $13.50 per hour. 
The e-commerce giant claims that it pays on average 30% more than traditional retail jobs, according to an email statement from a company spokeswoman. 
But it's not all rainbows and big bucks over in retail disruption land. Employees from Amazon fulfillment center in new Jersey told TheStreet that working conditions are dismal, and that they are not allowed to sit while on the clock.
Inside Ford's Mind Blowing $100,000 Ultra Luxurious Super Truck
More of What's Trending on TheStreet:
Editors' pick: Originally published Sept. 29.