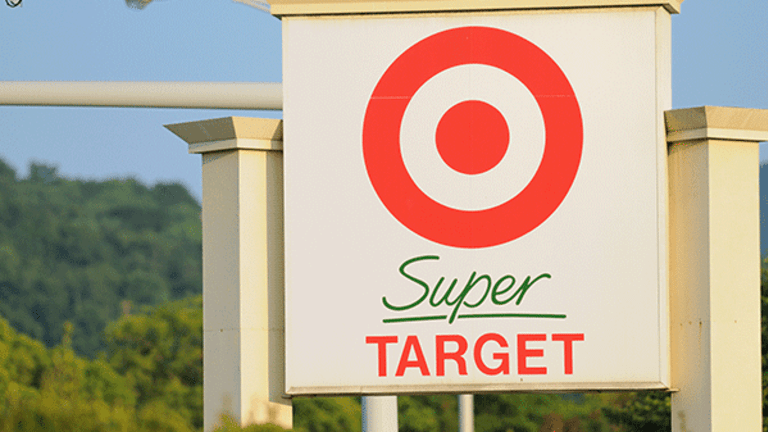 Target Tanks on Holiday Sales, But Its Stock Has Farther to Fall
The retailer has lowered its guidance for fiscal fourth-quarter profit and revenue following a weak November and December.
Shares of big-box retailer Target (TGT) took a tumble on Wednesday, plunging by nearly 7% following a worse-than-expected reduction in the company's fiscal fourth-quarter profit and sales estimates, and they are down again on Thursday.
The holiday quarter is traditionally the best quarter for retail growth. After all, that is when the bulk of in-store sales are made.
However, when a company misses targets for this make-or-break period, it signals big trouble.
For November and December, Target said that sales at stores that have been open for at least a year including online sales fell by 1.3%.
For the entire fourth quarter, which ends this month, Target expects a drop in this segment of 1% to 1.5%, versus its earlier expectation of a drop of 1% to a gain of 1%. For comparable sales at only physical stores during the period, Target has registered a 3% drop.
Total sales, the company reported, have declined 4.9%.
Store transactions in November and December fell by 1.7%, which is indicative of a decline in foot traffic.
Clearly, the big culprit in the mystery of the missing sales is Amazon. The ecommerce giant has made shopping online easier and more convenient, and it has wreaked havoc on sales at brick-and-mortar stores across the country, from Target to Macy's to Sears Holdings.
Like most retail chains, Target does maintain an ecommerce presence of its own.
Online sales grew at a relatively healthy clip. For the holiday season, the company expects 30% growth in online transactions.
However, this gain has been largely offset by in-store sales declines. Although Target's online efforts have been noble, they haven't grown at a pace quick enough to catch up with Amazon.
Meanwhile, Target rival Walmart has been making inroads online. The company has revamped its online shipping program to give Amazon Prime a run for its money, and Walmart has also invested millions of dollars into improving its ecommerce and logistics systems.
Target, on the other hand, isn't the safest play for retail investors. The company counts January in its fourth-quarter earnings, and if weak sales continue through this month, the quarter could mark the third consecutive period of store traffic declines.
Analysts had been expecting quarterly earnings of $1.65 a share.
Previously, Target had predicted $1.55 a share to $1.75 a share, but now the company has revised that range to $1.45 a share to $1.55 a share. Ouch.
Target is set to release its results on Feb. 28. Investors should brace for a potentially large drop in the company's stock following the report.
---
A crisis is coming. But I've found seven companies that should continue to prosper no matter what's going on in the economy. Each one of these powerful, yet overlooked companies barely even blink when the market tumbles. And they'll skyrocket when it rebounds. You can pick up all seven for pennies on the dollar right now. Get their names here before it's too late.
The author is an independent contributor who at the time of publication owned none of the stocks mentioned.