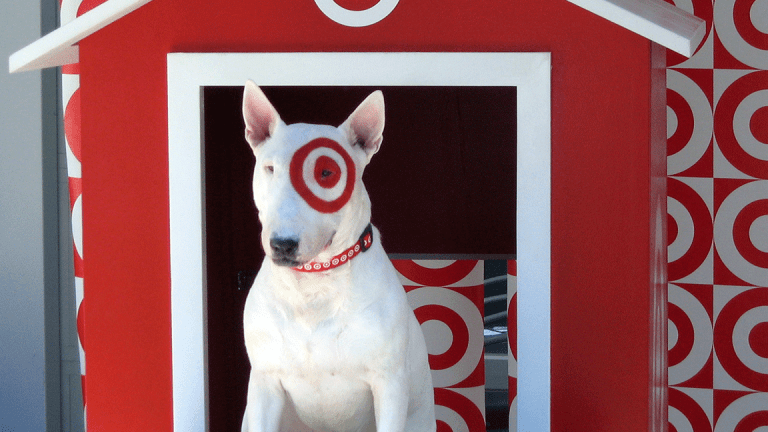 Here's Why Investors Don't Like Target's Earnings Report
Target missed on fourth quarter earnings and saw its key gross profit margin come under pressure.
Like its big box cohorts, Target Corporation (TGT) - Get Free Report had a so-so fourth quarter, and the market doesn't like that at all. 
Target shares plunged 4.3% in pre-market trading as the Minneapolis-based chain reported adjusted fourth-quarter earnings of $1.37, just below analyst forecasts of $1.38. It exceeded the projected sales total of $22.5 billion, instead posting sales of $22.8 billion — a 10% increase since the same period last year.
Comparable sales grew 3.6%, better than it had expected in January. Traffic also grew 3.2% in the quarter, while online sales saw a 29% uptick, compared with Walmart Inc.'s (WMT) - Get Free Report23% growth rate. But along with the earnings miss, the market may also be fretting about Target's gross profit margin. Gross margin slipped to 26.2% from 26.6% last year due to higher fulfillment costs and efforts to slash prices. 
Target's non-adjusted earnings per share clocked in at $2.02, reflecting benefits from the new tax law. The company returned $591 million to shareholders in the fourth quarter, including $337 million in dividends and $254 million in share buybacks.
"Our team's outstanding execution of Target's strategic initiatives during the year delivered strong fourth quarter traffic growth in our stores and digital channels, which drove healthy comparable sales in every one of our five core merchandise categories," CEO Brian Cornell said in a statement.
In 2018, Target expects a low-single digit increase in comparable store sales and adjusted earnings of $5.15 to $5.45 a share, including earnings of $1.25 to $1.45 a share in the first quarter.
Quick Analysis
TheStreet's Executive Editor Brian Sozzi just hopped on Periscope to share a quick analysis of Target's results. Watch below. 
Watch all of Jim Cramer's full NYSE live shows right here: