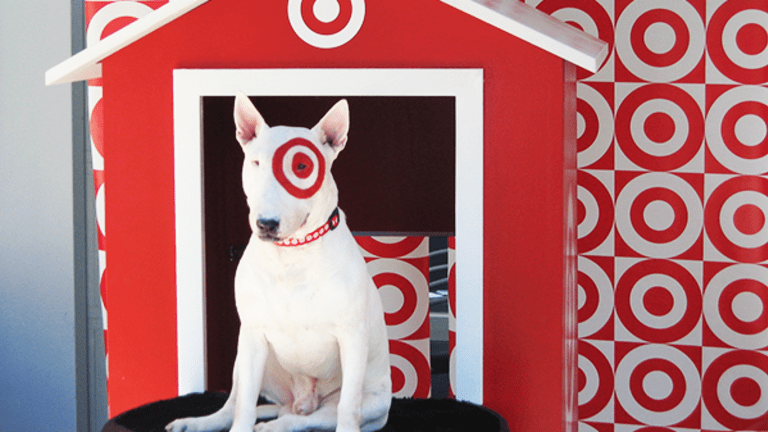 Target's Store Remodels Revealed -- But Is It Futuristic Enough?
Target digs into its bricks-and-mortar strategy.
Target Corp. (TGT) - Get Target Corporation Report   was the latest retailer to showcase its own version of what is a re-imagining and remodeling of its stores, when it released a video to Wall Street, on Monday, Aug. 21. 
The subject was its flagship store in Minneapolis, one of the 45 locations it has remodeled this year. Target said it plans to renovate an additional 65 stores by the end of 2017, as part of a $7 billion investment in becoming "an even better, more modern Target."
Target's Future -- Giant Stores That Offer All Sorts of Services
In 3 Seconds I Will Tell You What You're Missing About Target's Big 'Comeback'
"The way that the guest shops is changing," Joe Perdew, Target vice president of Store Design, said on the video. 
Target has been struggling lately to compete with Walmart Stores Inc. (WMT) - Get Walmart Inc. Report , which is testing its own store of the future, complete with 16-foot automated towers that distribute online orders, scan-and-go technology and digital screens used to order out-of-stock items, creating an endless aisle for customers to access.
It appeared from the video that Target took some notes from leading retailers like Walmart, by adding digital screens and faster, seamless checkout lines. On the video, Perdew said that Target separated its pickup counter from the counter used for exchanges and returns, for example, so customers who order online but pick up in the store can "get their item and get out as quickly as possible."
Plus, the flagship store seemed more spacious, organized and millennial-friendly, with Instagram-worthy artwork on the walls that incorporates local Minneapolis culture.
While Target's remodels are noteworthy, they lack the tech advances consumers are looking for. Plus, Walmart has been praised on Wall Street for not only focusing on improving its stores but also its e-commerce business, something that analysts, including Barclays' Karen Short, predict will give it the edge in the rising retail battle against online behemoth Amazon.com Inc. (AMZN) - Get Amazon.com, Inc. Report . Target, on the other hand, has remained focused on bricks and mortar.
"Despite the rapid growth that we're seeing online, as we all know, the majority of retail shopping in America still takes place in a physical store," Brian Cornell, Target CEO and chairman, said on a Aug. 16 earnings call with representatives from the media.
Even with the majority of retail shopping still done in bricks and mortar today, over the next five years, one-fifth of the $3.6 trillion retail market in the U.S. is set to shift online, Stacy Mitchell, co-director of the Institute for Local Self-Reliance, and co-author of "Amazon's Stranglehold," told TheStreet.
Walmart's various e-commerce enhancements, like its announcement that it expanded its online grocery delivery service to two more markets on Monday, led it to see a 60% online sales growth in the second quarter. During the same period, Target's online sales increased 32%.
More of What's Trending on TheStreet:
The 30 Nastiest Storms in Recent U.S. History Have Caused Mind-Blowing Damage
Editors' pick: Originally published Aug. 21.